'The Greatest Heavyweight of All Time'- Stipe Miocic Loses his Spot to Kamaru Usman in the UFC P4P Rankings
Published 02/17/2021, 6:30 AM EST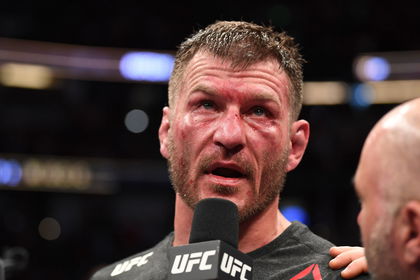 ---
---
The UFC rankings have been a contentious topic amongst fans in the MMA community for a long time. Chiefly, the biggest bone to pick comes in through the fact that there's been a frequent inconsistency to its formulation. A key example from recent shuffles in the rankings can be seen in the UFC's pound-for-pound list.
ADVERTISEMENT
Article continues below this ad
UFC welterweight champion, Kamaru Usman, is fresh off his third title defense at UFC 258, where he impressively stopped Gilbert Burns. Despite facing early adversity, 'The Nigerian Nightmare' showcased lethal striking to steal the show and earn the TKO finish. Burns fell to a series of well-placed shots that came off the back of a thunderous switch stance jab.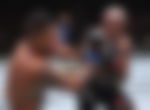 Usman received a bump up in the rankings when they were issued on Monday morning and found himself at the number 4 position. Chiefly, fans have raised their eyebrows as to the validity of the rankings when looking at the fighter Usman displaced. 'The Nigerian Nightmare' knocked back UFC heavyweight champion Stipe Miocic to the fifth spot, and there's certainly some controversy involved there.
ADVERTISEMENT
Article continues below this ad
UFC rankings: Kamaru Usman over Stipe Miocic- How does it work?
The undisputed heavyweight champion is coming off two back-to-back wins over the former top-ranked pound-for-pound holder in Daniel Cormier. Additionally, he finished Cormier via strikes in one of his two most recent victories. Despite this, Miocic hasn't sniffed the top of the P4P rankings for reasons largely unknown.
ADVERTISEMENT
Article continues below this ad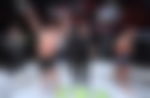 While Usman's performance on Saturday was undoubtedly impressive, the parameters within which the rankings are filled were brought into question. There must certainly be an element of meritocracy, however, it's speculated that popularity also plays its own part. What's more, there's also an element of recency bias that has been brought to the light by fans of the sport.
It's not just the P4P rankings that have been heavily disputed in recent years. Conor McGregor's lightweight ranking has been a point of discussion for a long time. McGregor continued to be ranked despite retiring and having not competed at lightweight since October 2018, prior to UFC 257. It is instances like these that lead to fans scratching their head, hoping for some clarity.
ADVERTISEMENT
Article continues below this ad
What is your take on the latest P4P rankings?