Is Islam Makhachev Better Than Khabib Nurmagomedov? Coach Javier Mendez Shares His Honest Thoughts
Published 02/18/2021, 4:40 PM EST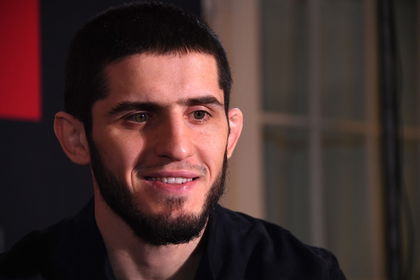 ---
---
In a lightweight division stacked with talent, Islam Makhachev is a threat that fans often overlook. Sitting at number fourteen in the rankings, the friend and training partner of Khabib Nurmagomedov, has the potential to make a quick rise in the rankings. Nurmagomedov's coach, Javier Mendez, claims that Makhachev has all the tools to become the next lightweight kingpin.
ADVERTISEMENT
Article continues below this ad
Talking on the Real Quick with Mike Swick podcast, the American Kickboxing Academy head coach broke down the skill set of Makhachev. Despite his well-rounded game inside the Octagon, Makhachev isn't a big fan of the camera. This adds a layer of mystique to the up-and-coming fighter.
"He's very charismatic. It just depends, you know. He's focused on his training. He wants to get to the top. The guy is a beast, man. He's got it all down – timing, jiu-jitsu, wrestling, kicking, punching, strategy – he has it all. He's everything that's needed," Javier Mendez said.
ADVERTISEMENT
Article continues below this ad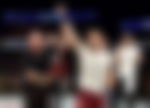 Makhachev has his next UFC fight ahead of him, following a significant time off. He will go up against Drew Dober at UFC 259 next month. A win over Dober could prove to be a ticket to a top 10 opponent in the future.
"I wouldn't call him the next Khabib, I would just call him the next Islam, which to me is the next champ. I think he has all the tools to be the next lightweight champion. It's just a matter of getting by Drew Dober, which is no easy task."
How Islam Makhachev is in a situation similar to where Khabib Nurmagomedov once was
Islam Makhachev hasn't competed in the UFC for over seventeen months. A significant reason for this duration being so big is because his fight against Rafael dos Anjos at UFC 254 fell through after the latter pulled out due to COVID-19. The UFC rescheduled the fight for November only for Makhachev to pull out this time owing to a staph infection.
When Khabib Nurmagomedov was in his early days in the UFC, he was finding it hard to find opponents. Makhachev seems to be in a similar position currently.
ADVERTISEMENT
Article continues below this ad
"The biggest problem we've had with Islam isn't so much that he is not willing to fight anybody, there's nobody in the top rankings that wanna fight him cause he's too much of a risk. I don't blame 'em. Why fight him when you can fight somebody that's not as tough that you got more reward from. Why fight somebody that's the reward is not so good," Coach Mendez added.
When RDA pulled out from UFC 254, Islam, along with his manager Ali Abdelaziz and even the champ, Khabib Nurmagomedov, made a lot of attempts to arrange an opponent for him. However, their efforts would go in vain and Makhachev ended up waiting longer for his UFC return.
ADVERTISEMENT
Article continues below this ad
While he has shown a ton of promise, there is still a long way to go for Makhachev to become a UFC champion.