'The London Press-Conference With Dustin Poirier'- Khabib Nurmagomedov Describes 'Special Energy' He Felt Before the Dustin Poirier Fight
Published 06/19/2021, 11:22 AM EDT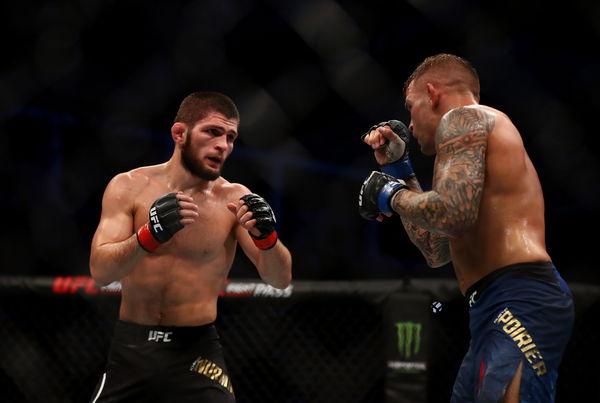 ---
---
Khabib Nurmagomedov appeared in the press conference for the Eagle FC 37 event recently. 'The Eagle' is doing everything in his power to make his promotion, Eagle FC, a global success. During the conference, he was asked which press conference he enjoyed the most as an active UFC fighter.
ADVERTISEMENT
Article continues below this ad
As a global superstar and a former UFC champion, Nurmagomedov has been to some of the biggest cities accompanied by the biggest names like Conor McGregor. However, the Dagestani revealed it was his UFC 242 press-conference in London ahead of his clash with Dustin Poirier, that stands out the most.
ADVERTISEMENT
Article continues below this ad
"Which press conference would I point out. They were all so different. Different times, different cities, different opponents. We all change as human beings, every year we become a bit different. When I watch some of my old press conferences or interviews now, I sometimes feel uncomfortable. So you live- you learn," said Nurmagomedov.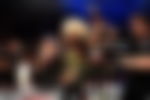 "I would point out the London Press conference with Dustin Poirier. We flew there alone, he was alone, I was alone. In Las Vegas or New York, you and your opponents are always joined by your team. And this conference it was my first face-to-face with Dustin Poirier. I went there alone and saw he was there by himself too. There was some special energy, like a certain zone I never felt like being in before. That's how I remember it. The press conference was all about respect," he concluded.
Will we ever see Khabib Nurmagomedov back in the UFC Octagon?
It's tough to imagine 'The Eagle' competing again. He has done it all in the sport. Also, his decision to retire was due to family issues. So, the possibilities of luring him back to the Octagon for a super fight are thin too.
ADVERTISEMENT
Article continues below this ad
Read this story: UFC Champions Who Never Successfully Defended Their Belts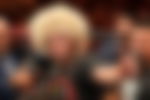 The Russian cares about legacy only. And his legacy will probably remain unmatched for years to come. So, unfortunately, fans might have seen the last of him inside the UFC Octagon it seems.
ADVERTISEMENT
Article continues below this ad