'The Man's Knocking People Out Now'- Michael Bisping Warns Dustin Poirier and Conor McGregor Ahead of Potential Fight With Charles Oliveira
Published 05/19/2021, 10:40 AM EDT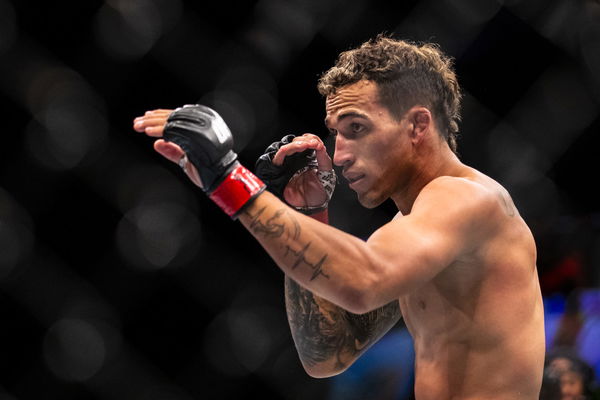 ---
---
Charles Oliveira became the 11th UFC lightweight champion at UFC 262. The fighter defeated Michael Chandler with a precise left hook that knocked Chandler out in the second round. Even though the fight lasted just two rounds, it was great to watch. We saw what Chandler was capable of in the first round while Oliveira showed his superior ground control and ultimately his knockout power.
ADVERTISEMENT
Article continues below this ad
Ever since Oliveira has won the title, people from all over the world have been congratulating the fighter. Although the fighter has just won the championship, speculations about who he will face next are already being made.
The most plausible outcome is that Oliveira will face the winner of the McGregor vs. Poirier fight next. Many fans and critics believe Oliveira will not do well against either of those fighters. However, Michael Bisping disagrees.
ADVERTISEMENT
Article continues below this ad
The former UFC middleweight champion talked about how he thinks 'Do Bronx' will do great against whoever he faces.
"Listen, I'm telling you, Charles Oliveira, We're talking about Conor McGregor vs Dustin Poirier being the next challenge for the belt, and that probably is a very likely scenario. Whoever wins that fight and then common knowledge would probably think whoever wins that fight is going to fight Charles and beat Charles.
"I don't know man, as I said we're in the Olive era right because the man as we saw he's got the most submissions in the UFC, he can wrestle, he took down chandler with a beautiful double leg. He's got tons of experience and he's got knockout fuckin*g power. The man's knocking people out now."
Michael Bisping believes Charles Oliveira is ready for anything
Charles Oliveira has been a part of the UFC for a long time and has been consistently doing well. The fighter holds the record for most finishes (17) in UFC history and the record for most submission wins (14) in UFC history. And now, against 'Iron', Oliveira clearly showed he has knockout power.
ADVERTISEMENT
Article continues below this ad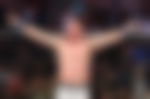 Therefore Bisping believes he can do amazingly well against McGregor and Poirier. He said, "What I'm saying is Dustin Poirier, Conor McGregor, you know I'm not counting them out of the fire. But you got to go into that fight giving this man a tremendous amount of respect because he is for real."
ADVERTISEMENT
Article continues below this ad
We do not yet know for sure if Oliveira will face the winner of the Poirier vs. McGregor fight. Although if he does, either of those fights would be a treat to watch.