"The Pyramids Are the Ultimate F*** You" – Joe Rogan Questions Modern Technologies at JRE #1821
Published 05/22/2022, 7:30 AM EDT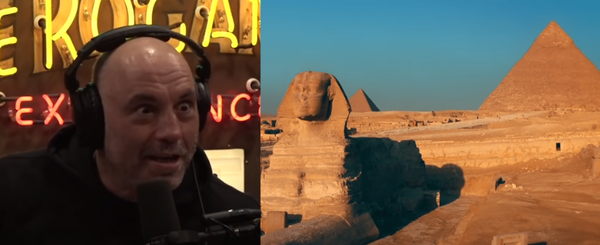 Joe Rogan has always had an interest in the wonders of the world. The JRE host has often discussed things that make him go crazy, and he couldn't put his fingers on how they occurred.
Besides, he's mostly interested in talking about things that people are still wondering about. Likewise, the ever-curious Rogan recently talked about the mysterious Pyramids, on his famed podcast.
ADVERTISEMENT
Article continues below this ad
Though he has brought up the astonishing Pyramids before on his podcast, in his recent comments he targeted the intelligence of people from all centuries for not figuring out how these monuments came into existence.
On JRE, #1821, Rogan said, "The Pyramids are the ultimate f*** you to anybody who thinks they understand the human timeline. Who understands, like, what technology was capable of, what, you know, what humans were capable of 5,000+ years ago."
It's not new for the former Fear Factor host to bring up things like this for discussion. Rogan has frequently talked about things of yesteryear in the past. His discussion about Genghis Khan's life in this episode of the podcast is one such example. But engaging in such unique and intriguing conversations has made him big bucks and a whopping $200 million deal with a company like Spotify.
Joe Rogan discusses ancient civilization with Robert Schoch
The UFC color commentator had a similar discussion in the past with his guest, Robert Schoch. Schoch is the author of some of the most interesting and relevant books when talking about ancient civilization.
Schoch said, what Rogan referred to in his recent podcast when talking about how good the ancient civilization was, "It upsets the standard timeline. The standard story; And it also upsets a lot of people's concept of progression."
ADVERTISEMENT
Article continues below this ad
He added the misconception people have in mind about the recent time and revealed what impression he received from many people. "We are the end all and be all. We're the best that there's ever has been."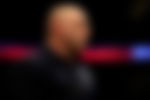 Schoch talked about the formation of the Pyramids and Sphinx temple and how they were made with the mysterious technologies that today's technology is yet to match. However, he believed that humans, in terms of electronic tech, have made more progress than in the past.
ADVERTISEMENT
Article continues below this ad
WATCH THIS STORY – 5 Potential Opponents For Michael Chandler After A Devastating Knockout Win Over Tony Ferguson
What do you make of Joe Rogan's comment about pyramids?