"The Rematch Will Happen 100 Percent" – Sean O'Malley Says He Will Fight This Opponent Again
Published 01/10/2022, 8:51 AM EST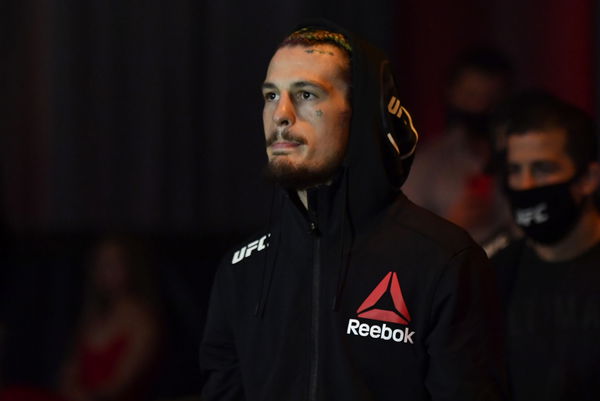 It is not surprising that there is some bad blood between bantamweight fighters Sean O'Malley and Marlon Vera. After all, 'Chito' happens to be O'Malley's sole loss in his professional MMA career. Both the fighters clashed at UFC 252 but unfortunately, O'Malley lost through a T/KO.
As a result, 'Sugar' surely wants a rematch against Vera. He hopes to avenge his sole loss and prove that he is the better fighter. In a recent conversation with Michael Bisping, O'Malley reflected on his previous fights and also spoke about a possible rematch with Marlon Vera.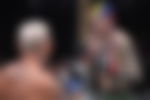 Speaking about his interest in fighting Vera, he said, "Oh, 100 percent. That rematch is going to happen 100 percent. Yeah, I mean, I know Chito [Marlon Vera] thinks he won. I mean, he won the fight fair and square, but I also know at that level that's just not how you want to end the fight."
ADVERTISEMENT
Article continues below this ad
"If I kick someone, if that happened to me, I wouldn't be. I like knocking people out. I like getting, I go for the finish, I go for the sweet finish. I let Thomas, I made a backup because I want a sweeter finish."
"In my eyes, in my mind, you know, in a lot of people's mind now, I'm undefeated still. You see it everywhere. … The rematch will happen 100 percent. Would like it to be on the new contract because I do think that is a big fight.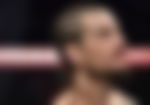 It would be interesting to see what Vera has to say about a second bout against the American fighter.
Sean O'Malley versus Marlon Vera at UFC 252
O'Malley considers himself to be undefeated despite his loss against Vera. It seems to be mainly because of how the fight ended. While the fighter looked in great shape at the start of the fight, an ankle injury was the turning point in the fight.
ADVERTISEMENT
Article continues below this ad
Sean O'Malley seemed to have hurt his ankle during the bout and Vera took advantage of the situation and ended the fight by delivering brutal elbow shots. So watching both of them clash once again would be a huge bout.
ADVERTISEMENT
Article continues below this ad
Watch This Story: Popular Celebrities Who Appeared on the Joe Rogan Experience Podcast: Snoop Dogg, Miley Cyrus, Kanye West, and Five More
What do you think about their UFC 252 bout? Let us know in the comments below.