'The Security Called the Cops On Us'- Brian Ortega Reveals Chaotic Exchange on the Set of 'The Ultimate Fighter 29'
Published 09/11/2021, 7:04 AM EDT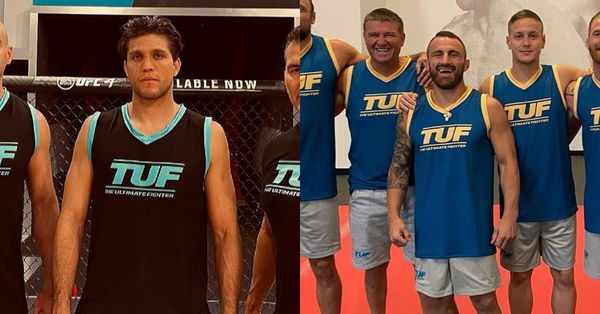 ---
---
UFC featherweight Brian Ortega spoke to Helen Yee ahead of his title fight bout against Alexander Volkanovski at UFC 266. Ortega has surged in popularity as of late and his stint as a coach on 'The Ultimate Fighter' is, in large part, the reason. Ortega and Volkanovski went head-to-head as opposing coaches on TUF 29 in the lead-up to their scrap.
ADVERTISEMENT
Article continues below this ad
The return of 'The Ultimate Fighter' was in itself quite memorable for fans and both coaches produced some viral moments. Not to mention, a rivalry was also born as both men had fighting words for each other during the show. Ortega spoke to Helen Yee about his time on the set of TUF and revealed some chaotic, behind-the-scenes moments that were not aired.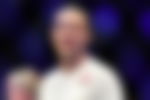 ADVERTISEMENT
Article continues below this ad
"There was a lot of things that we not aired that happened, due to legal causes I guess. Somethings like, when we did the tire challenge and we lost, I went off and dirt some crazy things in the dirt with that driver. After he took off and I took off, we made a mess. Even the security at the Apex called the cops on us."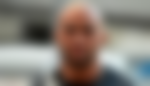 Brian Ortega on the magic of editing
'T-City' also expressed his amusement over the way the show had been chopped up on the editing floor by the producers. As is the norm with all reality shows, not all aspects of the film actually make it to the final edit. It seems as though the fans missed out on some exciting exchanges due to certain decisions made by the TUF production team.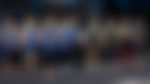 ADVERTISEMENT
Article continues below this ad
"And then some other stuff after like, some pranks and whatever that was done. A lot of things surprisng that happened were not shown and I was like 'what the', that would have been great for the fans and people to see in my opinion, but it just never happened."
"They kinda aired it their own way and it's weird you get filmed every day, for 6 weeks, camera all day in your face for just few pieces to be used."
ADVERTISEMENT
Article continues below this ad
All in all, the experience of putting TUF together was clearly impactful and Brian Ortega's visibility is as high as it's ever been. He'll be looking forward to taking forth his cache and making his mark at UFC 266 when he faces Volkanovski.
Read this story: UFC Champions Who Never Successfully Defended Their Belts