The Stories Behind Dustin Poirier's Iconic Tattoos.
Published 12/06/2021, 1:37 AM EST

Follow Us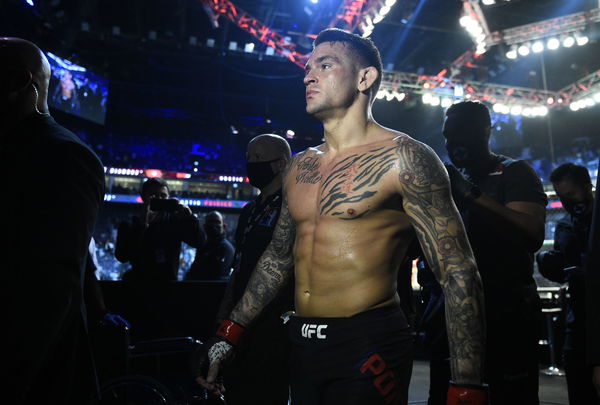 If we look at the UFC from the outside, one can clearly say that tattoos have now become synonymously associated with fighters and MMA. A medium of expression, unlike any other – many fighters have embraced the culture
With their bodies as the canvas, many fighters tell their stories. These are stories about the people they love, the things that they cherish, or symbolic representations of their identity.
There are many fighters in the UFC currently with iconic tattoos. Among them is the number one ranked contender Dustin Poirier. Growing up in the suburbs of Louisiana, the 'Diamond' would get his first tattoo from amateur tattoo artists in his neighborhood.
ADVERTISEMENT
Article continues below this ad
Since then, Poirier has moved ahead and now sports two strikingly artistic tattoo sleeves.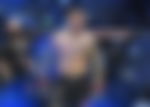 Dustin Poirier arm tattoos
Starting from his fists, Poirier has a 'Fleur-de-lis' on his left hand. The 'Fleur de lis' is an iconic French symbol that was used by the royals. Being from Lafayette, Louisiana, this represents Poirier's French ancestry.
On his right fist, he has a crown under which on his wrist he has his grandmother's name. On his left wrist, he has his wife's name and at the top of his arm, he has his mother's name. Women have played a major role in the former champions' life since he was raised by his mother and grandmother.
Poirier also has the tattoo of a diamond, on his right wrist.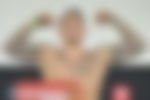 Loyal to his home state, Poirier has an outline of Louisiana with a magnolia in it on his arm. Both are throwbacks to his roots. He has his wedding date in roman numerals on the side of his left palm, a tattoo he shares with his wife.
On his left forearm, he has the word "blood bought, paid in full": which is a Christian phrase.
Higher up on the same arm, he has the tattoo of a phoenix, symbolic of how he overcomes obstacles and rises anew. The shoulder of his right hand has a big rose with petals falling down his arm. On his right bicep, Poirier has a Japanese war mask as a representation of his warrior nature.
Poirier's chest and leg tattoos
Poirier has the name of his only daughter, Parker Noelle on his right pectoral muscle. She is one of the biggest motivations in his life. His right pectoral has the "bushido" code surrounded by a tiger print.
ADVERTISEMENT
Article continues below this ad
The Bushido code is an ancient Japanese samurai code governing how they live. The tiger print over his heart, along with the Bushido code, represents having a fighter's heart and living the warrior's lifestyle.
The Louisianan has only one tattoo, he regrets doing, and it is the massive cross on his right thigh. However, it's a part of his life story he believes. Poirier is an extremely thoughtful man and intelligent fighter and his body art reflects that.
ADVERTISEMENT
Article continues below this ad
Now going into his second title fight against Charles Oliveira, the 'Diamond' looks to finally take home undisputed gold at UFC 269. Who do you think will end up winning? Tell us in the comments below.
Watch this story:- Five Potential Opponents for Jose Aldo After His Dominating Victory Over Rob Font