The Story Behind Why Khabib Nurmagomedov vs Georges St-Pierre Didn't Happen
Published 05/25/2021, 12:18 PM EDT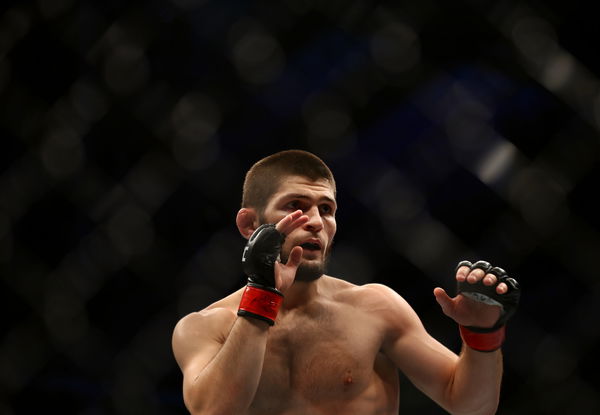 ---
---
Khabib Nurmagomedov and Georges St-Pierre are two of the greatest UFC fighters of all time. Whenever there is any debate as to who is the UFC GOAT, these two fighters are always in for contention. Naturally, fans and critics have often wondered what would happen if these two legends faced each other.
ADVERTISEMENT
Article continues below this ad
Now recently during an interview, Ali Abdelaziz revealed some exciting information about this fight. While in conversation with Henry Cejudo and Mike Tyson, he revealed a conversation he had with Dana White.
"I'm gonna break some news here. Two weeks ago, ten days ago, Dana White called me. He said Georges St-Pierre he said he'll fight Khabib, non-title fight, 165 pounds."
ADVERTISEMENT
Article continues below this ad
This news came as an excellent surprise to UFC fans all around the world. In his conversation, Abdelaziz also revealed how they have been trying to get this fight between 'Rush' and Nurmagomedov to happen for some time now.
"But in a way, we've been waiting for Georges, I like Georges he is my friend; I like to we got to get Georges here; you know. We've been waiting for Georges for four to five years. I'm coming, I'm not coming.
"Listen, at the end of the day the UFC wants him to fight the lightweight, he wants to do it at welterweight, Khabib was the lightweight champion. But now said hey, Khabib is retired, I'm retired what about coming back and fight Khabib now?"
Will a fight between Khabib Nurmagomedov and Georges St-Pierre ever happen?
Georges St-Pierre has been looking to come back for one last fight for some time now. The former UFC champion was eager to face boxing legend Oscar De La Hoya and was disappointed when that fight did not happen. Therefore, it seems that GSP is eager to return to action one last time.
However, for 'The Eagle' it is different as he hasn't competed in the UFC since his victory over Justin Gaethje at UFC 254. Khabib, who retired after his bout against Justin, has always dismissed any rumors of returning to action.
The potential fight seems much more in danger of not happening as Abdelaziz talked about how Nurmagomedov has promised his mother he won't fight now and will not break that promise for any fight.
"But you know Khabib got offered 100 million after he retired to fight Mayweather. You can ask Floyd, you can ask everybody and Khabib said, no I'm retired, I told my mother I'm retired. I did you know, I'm gonna keep my word to my mother right if my mother told me to fight again maybe I will but right now she told me not to fight."
Abdelaziz believes Nurmagomedov will defeat St-Pierre easily
Nurmagomedov and his team had been looking for a fight with GSP for some time. However, Abdelaziz believes now the fight won't be a fair one as Nurmagomedov will be the clear favorite.
"And Georges now he wanted to come now and fight Khabib right, In a way to be honest like as a human I don't want to see GSP in this He's 40 years old today, it's his birthday right. You know Khabib is 30 years you know he's; the man wrestles bears, and alligators and lions and you know.
"They both have the same game but Khabib is much younger, more ferocious, you know, and I don't think it'll even be a fair fight."
ADVERTISEMENT
Article continues below this ad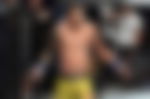 While Abdelaziz seems to believe that Nurmagomedov is the clear favorite against 'Rush', many people would argue otherwise.
ADVERTISEMENT
Article continues below this ad
Whether a fight between GSP and Nurmagomedov happens, we do not know. Although if it does, it sure will be a treat for MMA fans all around the world.