The Story of Stipe Miocic- How He Got into MMA
Published 03/22/2021, 12:41 PM EDT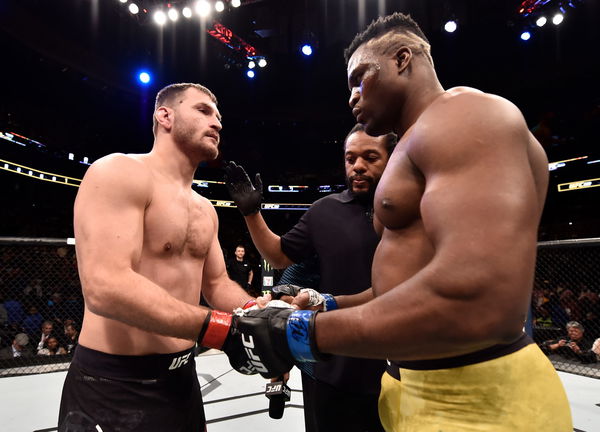 ---
---
If you were to look into the UFC to find the greatest man on the roster, you should start big. There are a lot of nice guys in the MMA circuit, but none of them compare to the UFC Heavyweight Champion, Stipe Miocic.
ADVERTISEMENT
Article continues below this ad
He's a part-time firefighter and a paramedic and has been saving lives in his town of Oakwood and Valley View, Ohio. He has stated on multiple occasions that he will become a full-time firefighter after he retires from MMA.
ADVERTISEMENT
Article continues below this ad
However, where did all this start? How did we get to a place where Miocic earned a spot on the pinnacle of the heavyweight division?
We go all the way back to 1982. Stipe was born on August 19th, 1982, to two Croatian immigrants. No one could have imagined the change this one child would bring into the world.
His mother's influence is what made him the man that he is today as she encouraged his involvement in sports ever since he was a child.
He was already wrestling in high school, but interestingly, he had some major league baseball teams looking at him when he was in college. To think that he was talented enough to make it in baseball as well is unreal.
His made his way into the MMA world in 2005 when he was brought in to wrestle against Dan Bobish as a training partner. He used to wrestle a bit on the side, but his primary sport was still baseball. Somewhere down the line, Miocic trained his aim at boxing and found a lot of success there.
Stipe Miocic and the beginning of his bright MMA career
He became a Cleveland Golden Gloves Boxing Champion, and after coupling this with an NCAA Division 1 wrestling pedigree, he fully transitioned into MMA.
He fought his first 5 fights locally and won most of them by knockout. This would transition into normalcy as Stipe signed with a local Ohio-based production, NAAFS.
Miocic went on a spree and won the NAAFS Heavyweight championship after being unbeaten in his first 6 fights. UFC scouts had seen enough and were eager to sign Miocic in 2011.
That was the start of his journey with the UFC, and he had always shown signs of being a superstar in the future.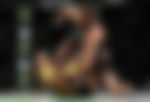 The road to a heavyweight title in the UFC was long for Miocic. However, it was all worth it when he finally won it in 2016 after beating Fabricio Werdum.
ADVERTISEMENT
Article continues below this ad
His career, after that point, was heavily scrutinized, and his trilogy with Daniel Cormier was one of the best this sport had ever seen.
Set to face Francis Ngannou to defend his heavyweight title on 27th March, Stipe is looking set to put it all on the line yet again.
ADVERTISEMENT
Article continues below this ad
UFC 260 is the place to be, and the main event is the fight to watch. Don't take your eyes off the screen on Saturday, you might miss the greatest man in the MMA world in action.
READ MORE- A Look into Stipe Miocic and His Fire Fighting Career