"The Third One's Next, I Guarantee You"- Joe Rogan Believes UFC Will Book Conor McGregor vs Nate Diaz 3 Next
Published 07/27/2021, 10:39 AM EDT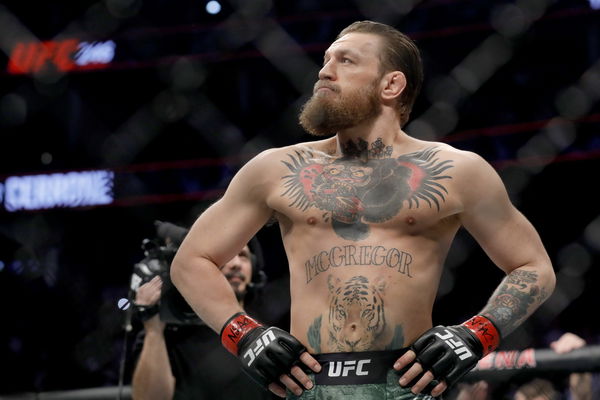 ---
---
With Conor McGregor suffering a second TKO loss to Dustin Poirier at UFC263, UFC commentator and host of the JRE podcast, Joe Rogan believes McGregor will be fighting Nate Diaz whenever he steps into the octagon next.   
ADVERTISEMENT
Article continues below this ad
Although the third bout between Dustin and Conor came to an abrupt end, with McGregor snapping his leg. Many believe Dustin was on his way to getting the job done, irrespective of the injury. 
And with Dana White stating that McGregor will be out of action for at least a year, using the time to heal and recover from the leg break, Joe Rogan thinks the trilogy match between Nate Diaz and Conor McGregor is the fight to make.  
ADVERTISEMENT
Article continues below this ad
"Oh my god, that's next. The third one's next, I guarantee you. That's it, that's the fight, you can't go right back out to Dustin."
Considering the fact that McGregor has now lost three out of his last four fights, losing to Khabib Nurmagomedov (Former Champion) once, followed by two losses to Dustin Poirier. A 'tune-up' fight against fan favorite, Nate Diaz seems to be the way to go.     
While the first fight between the two ended with Nate Diaz submitting McGregor, the second fight saw Conor make the necessary adjustments to avenge his first loss in the UFC. And even though the two aren't particularly spiteful towards each other, the back-and-forth nature of their bouts warrants a third bout that gives us a decisive winner.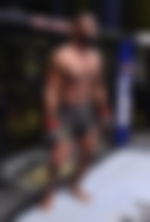 Will Conor McGregor become Champion again?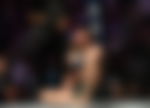 Conor McGregor will undoubtedly go down as one of the most famous combat sports personalities to ever live. The man is single-handedly responsible for the exponential growth of the UFC as a promotion, all thanks to his entertaining personality and exhilarating performances inside the octagon. 
ADVERTISEMENT
Article continues below this ad
However, one would be foolish to ignore the fact that the Irishman's fighting career has been on a downward spiral ever since his loss to former Lightweight Champion, Khabib Nurmagomedov. 
While Conor did manage to pick up an impressive win over an aging Donald Cerrone, his last two fights against Dustin point to a lack of focus and a deterioration in overall skill. 
All this coupled with a horrible leg injury that will force McGregor to be out of action for another year puts the 33-year-old in a complicated position, to say the least.  
ADVERTISEMENT
Article continues below this ad
As of now, McGregor's aspirations to become champ once again seem like a distant dream. What do you think? Will we ever get to see Conor McGregor as a Champion again? Let us know in the comments. 
Watch This Now: Georges St-Pierre: Top 5 Records Held by the MMA GOAT in UFC