The Waitressing Past That Binds Conor McGregor's Fiance Dee Devlin & Joe Rogan's Wife Jessica Ditzel
Published 04/23/2022, 3:11 PM EDT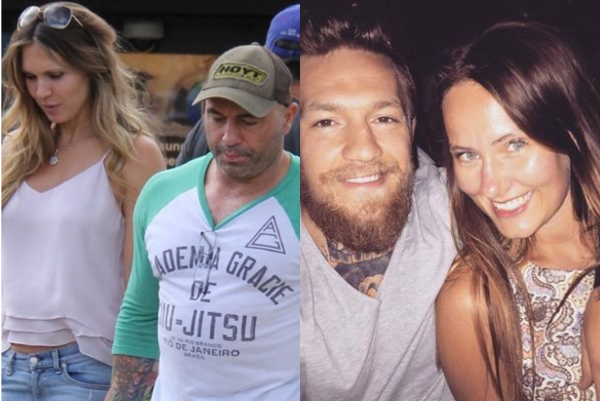 Veteran voice of the octagon, Joe Rogan, and former two divisional champion, Conor McGregor have more in common than just wealth. Yes, both UFC icons exploded in popularity thanks to the MMA promotion. Where McGregor earned his fortune, Rogan built his empire with his career as a comedian and by hosting his podcast, Joe Rogan Experience.
ADVERTISEMENT
Article continues below this ad
There is one more key commonality that both UFC veterans share that might surprise the fans. Both Conor McGregor and Joe Rogan's spouses used to work similar jobs before they met their better half. While McGregor stayed true to his craft and fined tuned his fighting ability, Rogan made a turn towards comedy and podcasting outside of UFC. On the flip side, both Dee Devlin and Jessica Ditzel earned their bread by doing an identical job.
ADVERTISEMENT
Article continues below this ad
What did Conor McGregor's Partner Dee Devlin do before she met him?
MMA fans all over know about McGregor's difficult past as he juggled between plumbing work to support his career. But all that fortunately changed, when the Irish mixed martial artist ran into his future wife, Dee Devlin. According to a report by thenetline, Devlin used to work odd jobs and even worked as a waitress to support her family before meeting McGregor.
The duo had encountered each other on several occasions but were never attracted to one another. It was one faithful meeting at a nightclub that changed everything.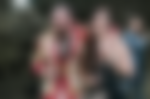 What did Joe Rogan's wife Jessica Ditzel do before she met him?
Joe Rogan enjoyed celebrity status from an early age especially because of his stint with Fear Factor and UFC. According to cheatsheet, Rogan frequently visited a particular cocktail joint where his future wife, Jessica Ditzel worked as a waitress.  Prior to that Ditzel also worked as a model, an account executive, and a product analyst.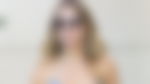 Are Dee and Jessica friends in real life?
There is no actual evidence present whether the duo has ever met. But one commonality remains the same between the two. Both Dee and Ditzel had to work their way to the top by doing various odd jobs. McGregor's participation in UFC has gone down in recent years, similarly, Rogan has reduced has also reduced his work schedule and he only makes appearances for major PPV events that take place on American soil. This naturally plummets their chances of ever running into each other.
ADVERTISEMENT
Article continues below this ad
Some facts about Dee and Jessica
Dee supported her boyfriend through thick and thin, while McGregor paid her back by scaling the unfathomable heights of combat sports. She supported him by aiding him to dedicate all his time to training while she took care of everything else. Early on in her life, Devlin realized high school was simply not for her as she dropped out at age of 15.
ADVERTISEMENT
Article continues below this ad
Watch this story: Conor McGregor's Super Human Body Transformation After the Horrific Injury at UFC 264
On the other hand, before meeting Rogan, Ditzel was in a relationship with the frontman Kevin "Dino" Conner of R&B group H-Town. Unfortunately, Conner passed away in a tragic car accident leaving behind his daughter Kayja Rose. Rogan has taken on the role of stepfather and he even has two more daughters in Lola(2010) & Rosy (2008).