'There's a Small Chance' – Ben Askren Talks About Comeback Into MMA
Published 04/16/2021, 1:44 PM EDT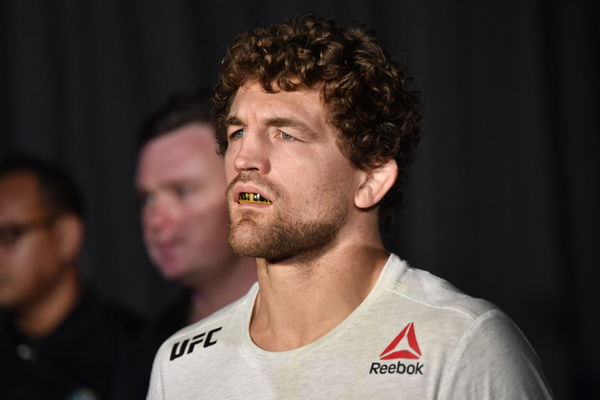 ---
---
One of the most hyped-up matches of 2021 is here. Controversial YouTuber Jake Paul is set to fight former ONE Championship and Bellator MMA welterweight champion Ben Askren. They'll fight in Atlanta, Georgia, on the 17th of April.
ADVERTISEMENT
Article continues below this ad
Askren spoke to Mike Bohn from MMA Junkie ahead of the fight and revealed his plans after the match. Bohn asked him if this would be a one-and-done thing, and Askren replied with no. Well, kind of.
ADVERTISEMENT
Article continues below this ad
"I will say that the caveat because I always hate when people say that there's no chance and then they come back, and you're like yeah, but you told us there's no chance," he said.
So, what is his actual answer? Will he actually come back after this fight? Askren said that there's a small chance. He said, "So, here's what I'm telling you. I'm telling you there's a small chance. I mean, who thought I was gonna box Jake Paul?"
Ben Askren reveals why he took the Jake Paul fight and came out of retirement.
Askren revealed that he took the fight because he wanted to get in shape and because the money was good. He had just had his hip surgery, and hence a fight would be a good reason to get back in shape. He also thought that it was an enjoyable opportunity.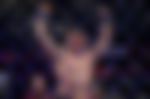 "Someone was offering me a whole bunch of money, and I thought, hey, that's a fun opportunity. For this one, it was like, 'Oh, that's a lot of money', and I need a reason to get back in shape. Let's do it. So, if something like that were to happen, I probably would. I don't know, I just think the chance is small," he concluded.
ADVERTISEMENT
Article continues below this ad
It will be a really interesting fight, and the outcome might have some serious ramifications for the perception of MMA in the modern world. If Jake Paul wins this fight, it won't be a good look for mixed martial arts. However, Askren is no pushover, and he will show his caliber and pull through to beat Jake Paul.
Do you think Jake Paul can beat Ben Askren?
ADVERTISEMENT
Article continues below this ad
Trending Stories