"They Are Fed Up with Joe Rogan" – Jorge Masvidal Sounds Off Massive Warning to the Spotify Podcaster from 2016
Published 06/23/2022, 9:45 AM EDT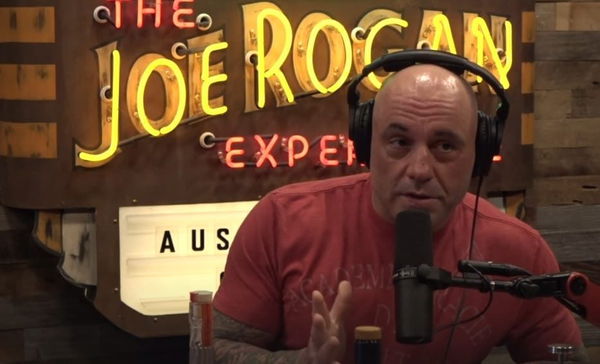 UFC's baddest motherf**ker has a message for the beloved color commentator Joe Rogan, and it isn't looking pretty for him. Jorge Masvidal recently took to his Facebook page to share a post that indicated that some bodybuilders want to pick up a fight against Joe Rogan.
ADVERTISEMENT
Article continues below this ad
'Gamebred' wrote, "They're fed up with #JoeRogan and are ready to throw hands!!! Who wins?"
Rogan has been around the MMA world for many years. He holds black belts in Brazilian Jiu-Jitsu and taekwondo, According to the post shared by Masvidal, a bodybuilder was mad at Joe Rogan and claimed he did not know anything about bodybuilding and athleticism.
ADVERTISEMENT
Article continues below this ad
CT Fletcher, a bodybuilder, was enraged at Joe Rogan after the UFC color commentator made comments about Woodley's physique prior to his fight with Robbie Lawler. Rogan was simply doing his job and describing the fighter's potential flaws, implying that Woodley's physique could be a hindrance in lasting for five championship rounds.
Fletcher took to Twitter to take a dig at Rogan and slammed the commentator online.
SORRY @joerogan YOU HAVE NO IDEA WHAT YOUR TALKIN ABOUT WHEN IT COMES TO MUSCULAR FIGHTERS, BIG DIFFERENCE IN "BORN MUSCLE" & "BUILT MUSCLE"

— C.T. Fletcher (@CTFletcherISYMF) July 31, 2016
The two then had another exchange when Rogan replied to Fletcher's comments about him. Fletcher posted a picture of Rogan's physique and asked him if his muscles give him problems and tire him out. Rogan replied, "Yeah, you're wrong. I'm old and I got tired just typing this tweet."
Fletcher slammed him, "I LIKE THE MUTHA F*CKA, BUT OBVIOUSLY DOESN'T KNOW SH*T ABOUT MUSCLES AND ATHLETIC ABILITY."
Rogan went on to clear any beef and ended the exchanges on a calm note. He wrote, "I saw your manic string of tweets at me and although we don't know each other I've got nothing but respect for you." Rogan also cleared that he is a fan of Woodley both inside and outside the octagon, and he was just doing his job while he made the remarks that offended Fletcher.
ADVERTISEMENT
Article continues below this ad
Joe Rogan on internet trolls
In an episode of his podcast show, Joe Rogan explained the importance of ignoring internet trolls to one of his guests who got hate online. He spoke about how they affect a person and also discussed what kind of people internet trolls are.
ADVERTISEMENT
Article continues below this ad
Rogan said, "you're going to get some people that just want to hurt your feelings. Because they s*ck and their life is terrible. Like I never met a hater that's doing great…Those people are all just losers, fu**ing losers you know." 
What are your thoughts on Joe Rogan's reaction to people trolling him on the internet? Let us know in the comments section below.