"They Knew About NASCAR, Like Most People Knew About the Super Bowl"- Joe Rogan Shocked by 'Westerners' Knowledge of NASCAR
Published 05/29/2022, 2:00 PM EDT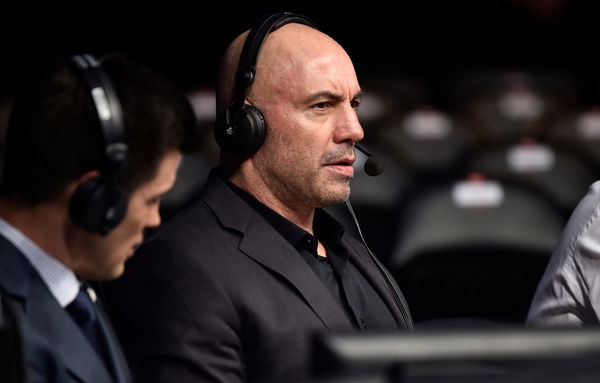 Joe Rogan has been around the UFC world for over two decades now and is one of the most popular people in the promotion. He has amassed a huge following since he started his podcast show, 'The Joe Rogan Experience.' Now, his podcast show has become the most-watched podcast show and Rogan has become a global superstar.
In a recent episode of his show, Rogan spoke about a job he did in his earlier days, which revealed a side of western USA that he didn't know about.
ADVERTISEMENT
Article continues below this ad
Rogan spoke about how he was shocked to find out that the "country-western" world knew about the racing promotion NASCAR. NASCAR started off in Florida, back in the early 1900s. Rogan didn't expect the fans of the sport to be present in the country world, probably judging from their culture, which has been stereotyped by society.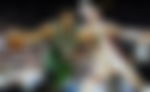 Rogan said, "I just was stunned by the fact that it was like a whole another world that I didn't know about. This country-western world. And all these people were into it. And then I'd do local radio and they'd wanna talk to me about NASCAR. 'Did you see NASCAR? Did you see what they all did?' Everybody knew. They know about NASCAR the way most people know about the Super Bowl."
Joe Rogan talks about the decline of Los Angeles
Joe Rogan was an actor in his earlier days. He was also a host of the popular reality show, Fear Factor. The UFC commentator lived a big part of his life in LA, California, before he shifted to a multi-million dollar home in Austin, Texas. In an episode of his podcast show, Rogan spoke about the harsh reality of what Los Angeles has become.
ADVERTISEMENT
Article continues below this ad
"I remember I was doing Fear Factor in Skid Row in the early 2000s. We would film down there and I'd be like, this is crazy. Like, has anybody seen this? Does anybody know this? Because there were these homeless streets."
WATCH THIS STORY:  Conor McGregor's Super Human Transformation After the Horrific Injury at UFC 264
He continued, " downtown L.A., back down for people don't live in L.A. You think, oh, downtowns like downtown New York or downtown Cleveland?  I took my family there before Covid like a few four months before Covid or so… We went to downtown L.A. like holy sh*t, literally sh*t, human sh*t on the streets. Everything smelled like pi*s. "
ADVERTISEMENT
Article continues below this ad
What do you make of Rogan's comments? Let us know.