"They're Very Similar"- Dana White Compares Nick Diaz to Boxing Legend Mike Tyson
Published 09/26/2021, 11:22 AM EDT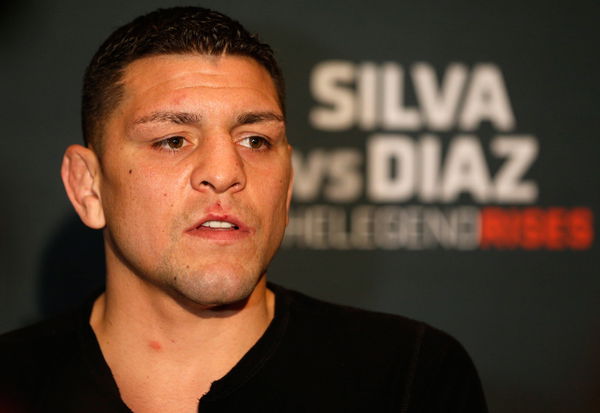 ---
---
Nick Diaz was stopped by Robbie Lawler in his Octagon return at UFC 266. While it was evident that Diaz was a shell of his former self, Lawler managed to get a win after a 4-fight skid. Ahead of the fight, UFC President Dana White compared Diaz with Mike Tyson.
ADVERTISEMENT
Article continues below this ad
Leading up to the fight, Diaz repeatedly said that he doesn't enjoy fighting and the other obligations that come along with it. White compared the Stockton slugger with 'Iron' Mike for that particular reason. As he believes, both men tend to say things to the media depending on their mood.
ADVERTISEMENT
Article continues below this ad
"They came to me in Texas, met with me in my room after the fight, said to me that he wanted a fight. We put together a fight, we sent him a bout agreement. He went into training camp, he jumped on a plane and flew here, and he's showed up to everything on time, early for things, that looks like somebody who wants to fight," said White.
"When you talk to him, you know he's very Tyson-esque. He reminds me of Tyson. When you talk to Tyson and Tyson's not in the right mood, he'll tell you all the things he hates about fighting and you know, when he's in the right mood he'll tell you all the things he loves about fighting," He added further.
"He has this love-hate relationship with the fight game like Mike does. They're very similar in the way that they speak and if you catch them in the right mood," White concluded.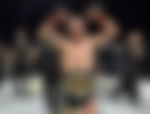 Have fans seen the last of Nick Diaz?
Diaz was a world-class fighter once upon a time. Now, he is nowhere near the fighter that once held the WEC and Strikeforce welterweight championship. His legendary run under the Strikeforce banner will go down in the history of the welterweight division. But, he has now returned after an absence of six years and it's evident that the fighter in him is just not the same anymore.
ADVERTISEMENT
Article continues below this ad
So, this is most likely the last time fans saw Diaz inside the cage. Regardless, Nick will be celebrated as one of the most vicious and decorated welterweights compete inside the octagon.
Watch This Story: Five Potential Match-Ups for Alexander Volkanovski After His Spectacular Victory Over Brian Ortega at UFC 266
ADVERTISEMENT
Article continues below this ad