'This Beef Needs to be Settled'- Colby Covington Goes Off on Former Training Partner and Friend Jorge Masvidal
Published 04/01/2021, 11:03 PM EDT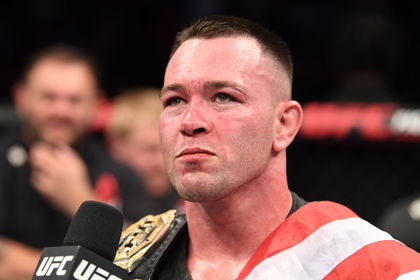 ---
---
UFC welterweight Colby Covington sat down with the Schmo and provided some exclusive insight into his career trajectory. 'Chaos' has been out of commission for a meaningful period now and doesn't have a fight booking on the horizon. He went off on current title challenger Jorge Masvidal while explaining his delay in being booked for a UFC bout.
ADVERTISEMENT
Article continues below this ad
Two fights ago, Colby Covington arguably gave champion Kamaru Usman the hardest challenge of his title reign to date. Following the fifth-round TKO defeat, Covington bounced back with a stoppage win of his own against Tyron Woodley in September. He's now right back in the mix and fans expect him to pick up where he left off.
ADVERTISEMENT
Article continues below this ad
Colby Covington shreds Jorge Masvidal on the mic
Covington explained his side of things regarding the exact reasoning why he's sidelined on the shelf. Covington and Masvidal were supposed to go to war and settle their bad blood, however, the UFC went another way. 'Gamebred' is now fighting for a championship in a rematch with Usman while Covington is in the cold.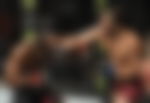 "I don't like to hold out, you know, but we're already this deep. I was waiting 5-6 months with the promise from the UFC and Dana White, he was even saying in the media- Colby is fighting Jorge next after I finished Woodley. That was the fight to make, me vs Jorge, it's the biggest money fight the UFC can make…we were in each other corner every step of the way in the UFC and now we hate each other. We hate each other's guts."
Covington and Masvidal: Friends turned foes
Covington detailed the fall-out of his relationship with Masvidal that had been on the steady decline. Both men were very close and were even roommates at one point in time. However, that seems like a lifetime ago as there's nothing but bad blood left on both sides.
ADVERTISEMENT
Article continues below this ad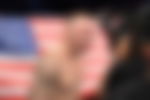 "He said some things to me in our old gym. You know I had to leave my old gym and I'm thankful that happened cause I have better coaches and a better gym now but this beef needs to be settled. He talked a big game, said in the media, ' it's on sight, I'm going to wreck Colby's face, break all these bones in his face, Colby's fragile, this and that.' Where are you going to walk that talk? You talk reckless, but there's only one guy walking the talk, that's me."
Colby Covington is one of the only top-ranked welterweights without a hint of a fight booking in sight. The only logical match-up for him at this point is a fight against Gilbert Burns, however, he'll be stylistically compromised in the fight. If he doesn't accept a bout against 'Durinho', it's very likely that Covington could be on the sidelines until the end of the year.
ADVERTISEMENT
Article continues below this ad