'This Country Is a Fu*king Mess Right Now'- Dana White Says Now Is the Time for Entrepreneurs
Published 09/08/2021, 1:02 PM EDT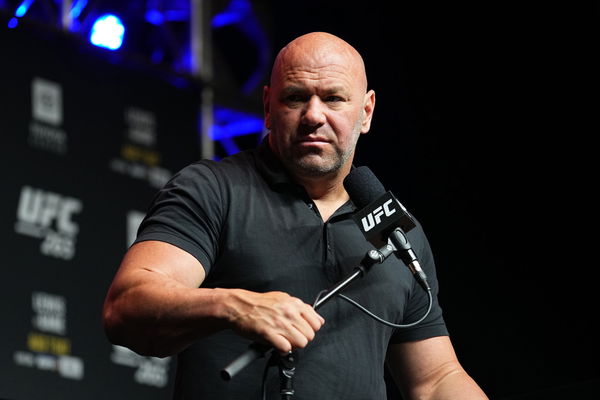 ---
---
UFC President Dana White recently sat down for an interview. The world is currently quite chaotic since the emergence of the coronavirus in early 2020. White believes this is the time for entrepreneurs to go out and pursue their business goals.
ADVERTISEMENT
Article continues below this ad
While many in the US are sitting home idle and living on government funds, White believes work enthusiasts should do the absolute opposite. "And one other thing I wanna say to you guys and people that are watching, I believe that this country is a fu*king mess right now," White started.
ADVERTISEMENT
Article continues below this ad
"And, there's never been a time when there's more opportunity than there is right now. You got people that aren't going back to fu*king work because they are living off the government," he added.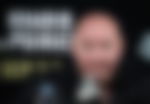 "You've got businesses that got destroyed, that have been around forever through this pandemic, now is not a time to sit back and collect cheques from anybody unless it's you know you're working or whatever. Now is the time to get out and do whatever you fu*king dream is, whatever your goal is, there's never been a better opportunity than right now," White said further.
Dana White has a message for the aspiring entrepreneurs
There are many budding entrepreneurs who want to work independently rather than being in office cultures. White has a message for those business aspirants. The UFC President believes this is the golden time for an enthusiast to go out and establish his own business.
"Right now is the time you run over all these fu*king guys that are sitting around crying and whining and bitching about their life. Now is the time. I don't know if there's ever gonna be a time like this again in our lifetime," said the UFC President.
ADVERTISEMENT
Article continues below this ad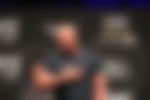 "But if you think you wanna go outside and start your own business, you wanna be an entrepreneur,you have this dream of something you wanna do, Now is the time. Go get it," he concluded.
If a successful businessman of his stature believes that this is a great opportunity for business-minded people, one better believes that it actually is. This kind of advice from the UFC President is a very valuable input for younger aspirants.
ADVERTISEMENT
Article continues below this ad