'This Guy Is So Fake'- Colby Covington Threatens to Expose Dustin Poirier by Releasing a Mystery Video
Published 06/15/2021, 7:07 AM EDT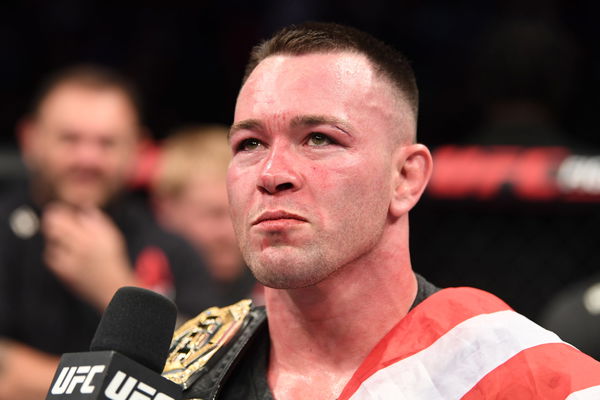 ---
---
Colby 'Chaos' Covington has added another layer to his rivalry with Dustin Poirier. Covington, a former teammate of Poirier at the ATT gym, has been vocal about Poirier's character since leaving the gym. 'Chaos' says Poirier's nice-guy attitude is nothing but a gimmick and has threatened to expose the former interim lightweight champion.
ADVERTISEMENT
Article continues below this ad
Poirier is preparing for his trilogy fight against Conor McGregor coming up in August. In a recent interview with Submission Radio, Covington was asked about his prediction on the fight.
"Uh, you know, I really don't know, I don't know what to expect. You know, I know the person that Dustin Sorrier is you know, everybody's you know, everybody knows I have the video," Colby started.
ADVERTISEMENT
Article continues below this ad
"You know, I had a video passed to me by someone that was sick of seeing how, you know, Dustin was treating people in the public eye and behind closed doors. So you know, he was just sick of seeing that. So he passed me a video I can't wait to release this video to fans.
"They're gonna lose their mind. They're gonna find out the real truth of Dustin Poirier, not the gimmick that he plays not the nice guy fake nice guy that he plays on camera just to pretend you know to get some extra clicks and this and that," he added.
Watch This Story: 5 Interesting Facts You Need To Know About Jairzinho Rozenstruik
Colby Covington accuses Dustin Poirier of knocking out training partner
According to the former UFC interim welterweight champion, his former teammate knocked out a sparring partner and celebrated irrationally in front of everybody. He promised to expose the video of Poirier.
"Dustin is nothing more than a piece of shit. The guy is so fake. I mean, he's out here knocking out a guy an amateur that came to help him the guy came to help him he's a kickboxer this isn't Khabib," 'Chaos' said.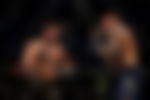 "You know, you're not training with some high-level fighter, you're with the amateur that came to help you you're knocking this guy out concussing, then you're screaming Whoo. And and new in the kid's face like celebrate like you just want a UFC world title Dustin. That's embarrassing, man that's that's just disgusting, man. It's despicable," he said further.
ADVERTISEMENT
Article continues below this ad
"And you know I'm gonna release it to the fans and they can be the judges they can decide what they think about Dustin saurian, and what type of person he is, but I can tell you the type of person Dustin is he's Faker than is that his wife Jolie's gimmicks on it's on her chest," Covington concluded.
Colby Covington certainly did not hold back in his verdict on Dustin. And when it came to who he thinks will win the third fight, Colby suggested a lot of it will depend on the motivation behind the fight for Conor McGregor, whether he is hungry for the victory or not. But despite his cold bond with Dustin, Colby admitted Diamond has the better chance because he is in his prime.
ADVERTISEMENT
Article continues below this ad