'This Is an Amateur This Isn't Khabib'- Colby Covington Reveals Video Footage of Dustin Poirier Dropping an Amateur Fighter in Training
Published 06/05/2021, 1:06 AM EDT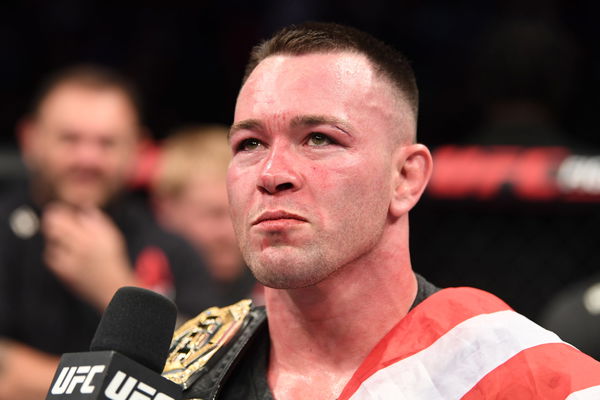 ---
---
UFC welterweight Colby Covington never fails to deliver soundbites, and his latest sit-down was no different. When going over a gauntlet of topics, Colby Covington wrapped up his interview with a verbal assault on Dustin Poirier.
ADVERTISEMENT
Article continues below this ad
Colby Covington shared a video exclusively to 'The Schmo' during their interview, which saw Poirier sparring with a teammate. 'Chaos' revealed that the teammate was an amateur and broke down the video as it played on. Covington's commentary revealed that Dustin Poirier dropped the amateur in sparring and yelled in his face.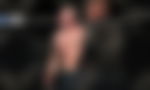 ADVERTISEMENT
Article continues below this ad
"I'm going to show you video because everybody in the lead-up to this Conor fight vs Dustin, everyone is pegging Dustin to be this nice, charitable guy. I want to expose the real fraud that Dustin 'doofus' Poirier is. Look at this, this is how he treats his teammates."
"Look, drops an amateur, doesn't have headgear. Watch this! Yells in his face 'And New'. So, he takes this amateur that he's training with, doesn't have headgear, he drops the kid, concusses the kid. He's yelling in the kid's face 'And New', this is an Amateur Dustin, this isn't Khabib."
"You're knocking this kid on the ground. This kid came to help you, he's trying to put food on the table for his family and now you're concussing him and yelling in his face….That guy is a complete piece of sh*t, the biggest dirtbag in all of sports, and I'm just here to expose him for the real coward and the fraud he is."
Colby Covington vs Dustin Poirier: Bad blood runs deep
ADVERTISEMENT
Article continues below this ad
'Chaos' has had it out for Poirier ever since the two butted heads towards the end of Covington's tenure at ATT. Colby Covington was once a staple of the super gym down in Coconut Creek, Florida, however, he's now severed all ties. On his way out, Colby Covington burned bridged with several members of the gym, including Dustin Poirier.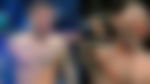 Covington, who is now settled in his new home at MMA Masters, is excited to showcase his evolved skill set. If Poirier moved up to welterweight, a fight against Colby Covington would make a lot of sense.
ADVERTISEMENT
Article continues below this ad
The D-1 All-American from Oregon state will certainly be on board as he's been at Poirier's throat for a while now. What did you make of the latest installment in their feud?
Read this story: Top 5 Biggest Rivalries in This History Of The UFC