"This Is Not Movie": Khabib Nurmagomedov Wasn't Impressed With Sylvester Stallone's Training Sequences in the Rocky Movies
Published 12/29/2022, 11:30 AM EST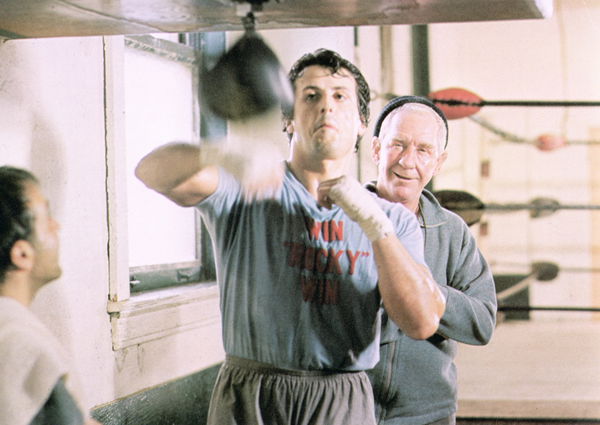 Khabib Nurmagomedov has brought Dagestan to the world map. The MMA world has got so many amazing fighters from there. The likes of Nurmagomedov and Makhachev have established the Dagestanis as a force to reckon with in the UFC. Khabib Nurmagomedov has revealed how difficult training for the UFC is. He was talking on the first episode of 'The Muslim Money Guys'. The show is hosted by SuperSaf and Umer Suleman. 'The Eagle' discussed the kind of preparation it takes to be a champion. He also discussed the ways he used to train his fellow Dagestani teammates.
Nurmagomedov is a very influential figure in the team. He has so much respect from his teammates that senior coaches ask the 29-0 record holder to convey the messages to the younger fighters of the team. 'The Eagle' was asked if training for UFC was like how it was shown in movies about fighters. Nurmagomedov denied any similarities between movies and real training.
ADVERTISEMENT
Article continues below this ad
Nurmagomedov had never trained in a cage
'The Eagle' is a strict disciplinarian when he is coaching his teammates. He likes to keep them humble and focused. He shared how he keeps giving reality checks to his fighters when they complain about being too tired to train. The host asked, "You have watched Rocky movies you know how on Rocky 3 like when he's got everything he's he's not training as hard and there's like people cameras everywhere and then when he's training on you know the rough side he's like does it make a difference does it make it easier or is it a bit more challenging."
Responding to the question Nurmagomedov said, " this is not movie you know yeah it was my first time when I see the cage and when I compete in cage it was my debut in UFC but before in Russia, I never compete I never trained in cage never okay and first time it was like very new you know, it was very difficult to deal you know this is different angles different views different energy."
"Go back to Dagestan": Khabib Nurmagomedov
ADVERTISEMENT
Article continues below this ad
Nurmagomedov shared how his fighters sometimes feel tired of training. He also told the hosts how he motivates his team. He said he extends an offer to his fighters to either go back to Dagestan, where they can live comfortable lives at home. 'The Eagle', however, lets them know that they have to train to become a champion if they stayed there and trained.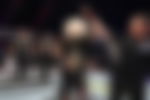 The fighters from Dagestan, with their Combat Sambo backgrounds, are taking a substantial lead over fighters with other martial arts in their background. Domination is not only about skills. It speaks a lot about the commitment and hard work of the fighters.
ADVERTISEMENT
Article continues below this ad
Watch This Story: "Sambo guys are…" BJJ Star Gordon Ryan shockingly admits Khabib and Makhachev's famous statement on Jiu-Jitsu for MMA. 
It will be interesting to see if the Dagestani supremacy will end in 2023. What's your take?
Edited By: Vineet Nandwana