'This Time it's Gonna Be Different'- Francis Ngannou Promises a Show Against Derrick Lewis
Published 04/19/2021, 12:06 PM EDT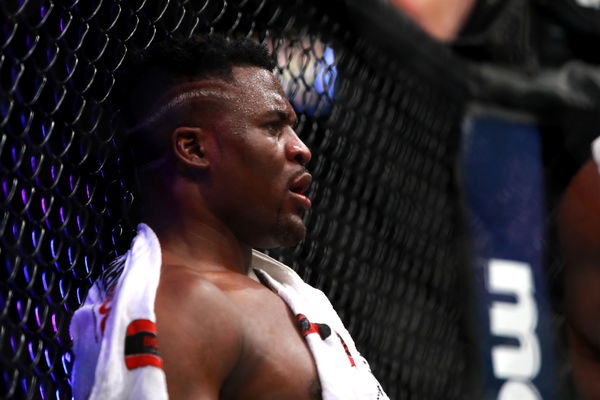 ---
---
Francis Ngannou has gone through it all to become the Heavyweight Champion of the world. The UFC fighter of merely 5 years took the promotion by storm. However, he has had his fair share of lows, the lowest of which was his fight against Derrick Lewis.
ADVERTISEMENT
Article continues below this ad
Ngannou went live on Instagram to talk to his fans about his next fight, supporting Kamaru Usman and a lot of other stuff. He has two potential opponents for his next fight, Derrick Lewis and Jon Jones.
Lewis is the #1 contender in the heavyweight division, and Ngannou said as much. However, Jones will be the bigger fight given his star power and merit.
ADVERTISEMENT
Article continues below this ad
Naturally, Jones is asking for more money than Derrick Lewis, and the UFC is in a semi-public negotiation with him. Keeping that aside, Ngannou talked about the prospect of fighting Lewis.
"We have Derrick Lewis, which is right now stood as the #1 contender. If ever that's the fight to make, then let's go, but I promise you guys, this time gonna be different," he said. FightHub TV reposted the original video on their YouTube channel.
"Nothing to do with the first time, I gonna be present, I gonna go put on a show for you, to give everything. So, that is my situation right now, uncertain about what next, but still happy and confident," Ngannou concluded.
Francis Ngannou vs Derrick Lewis: The most boring UFC fight of all time
Ngannou's first fight against Derrick Lewis earned the title of the worst fight of all time and rightly so. The fight featured a grand total of 31 strikes, and Ngannou was responsible for merely 11 of them. It's so much worse when you factor in the fact that the fight went the entire distance.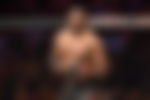 The fighters were received by incessant booing as this was 2018, and the fans were lucky enough to express their opinions in person.
ADVERTISEMENT
Article continues below this ad
Lewis got the unanimous decision win and left Ngannou to deal with the aftermath. However, it does seem like it all worked out pretty well in the end.
Will you watch another fight between Derrick Lewis and Francis Ngannou?
ADVERTISEMENT
Article continues below this ad