Throwback to When Kelvin Gastelum Was Banned by the New York State Athletic Commission for 6 Months
Published 04/15/2021, 5:45 AM EDT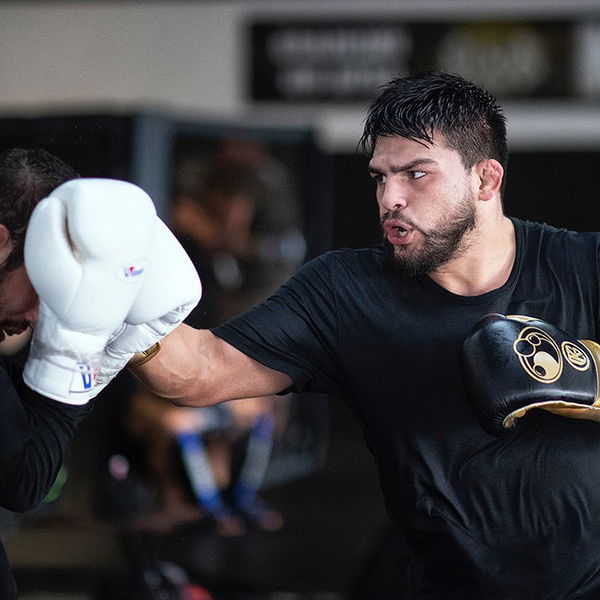 ---
---
Over the years, Kelvin Gastelum has established himself as one of the top middleweights on the planet. However, MMA fanatics still remember the days he was a welterweight prospect. Despite proving himself as a top-notch talent of the 170lbs division, what fans remember most about his days at the 170lbs division is his struggle to make weight.
ADVERTISEMENT
Article continues below this ad
Gastelum most notably served a six-month suspension from the New York State Athletic Commission in 2016. He was slated to fight Donald Cerrone at UFC 205 in Madison Square Garden. But during fight week, he took to social media to announce that he won't be able to make weight at the weigh-ins and pulled out from the bout.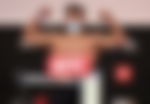 Cerrone made weight and earned his purse, but the NYSAC suspended Gastelum for failing to show up. It was the first UFC event in New York as mixed martial arts was banned in the state from 1997 to 2016. The ban was lifted earlier that year, and UFC 205 turned out to be the first-ever UFC event in the famous Madison Square Garden arena. Conor McGregor and Eddie Alvarez headlined the PPV.
ADVERTISEMENT
Article continues below this ad
Here's some news: Confirmed with NY State Athletic Commission it suspended Kelvin Gastelum SIX MONTHS for "failing to appear at weigh-in."

— Brett Okamoto (@bokamotoESPN) November 21, 2016
I get people are still outraged at Gastelum's weight issues, but figuring out proper punishment should be UFC's role, not the commission's.

— Shaheen Al-Shatti (@shaunalshatti) November 21, 2016
The NYSAC set a benchmark with their stance, as athletic commissions don't usually suspend fighters. Rather, it's the promotion that takes those steps. Gastelum was the subject of the unusual approach.
Kelvin Gastelum and his issues regarding making weight
UFC 205 was not the first time Gastelum failed to make the welterweight limit. Gastelum weighed in 10 pounds heavier than the 171 lbs mark for his fight against Tyron Woodley at UFC 183. He dropped to the division after winning The Ultimate Fighter season 17.
Following tough and unsuccessful weight cuts, he returned to middleweight against Nate Marquardt at UFC 188. The fighter looked impressive and UFC President Dana White vowed not to book Gastelum for a welterweight bout again.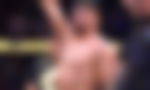 "He's such a great fighter. I love how he goes in with a kid like Marquardt and stands right in the pocket with him and exchanges. His standup looked great tonight. But I don't believe he can make 170. I honestly don't believe he can make 170," said White in the UFC 188 post-fight press conference.
"He's going to have to get serious and get a nutritionist. He had to cut to make 185, and he came in right on the nose, so I am the furthest from confident that he is capable of making 170, no matter how much I like him, or how much he says he can do it, I don't believe him," he added.
Kelvin Gastelum's run in the middleweight division
Gastelum was not so keen to stay at the 185lbs division and promised to prove that he could make the 170 lbs limit again. But again, his missed weigh-in at UFC 205 proved that was not the case, and White was actually right all along. He vowed to never let Gastelum fight at welterweight.
Subsequently, Gastelum made his move up to 185 permanent and secured wins over the likes of Tim Kennedy, Michael Bisping, Ronaldo Souza. This set him up for a clash for the UFC gold against Robert Whittaker at UFC 234. Unfortunately, 'The Reaper' had to pull out last minute because of health issues.
Kelvin Gastelum's recent skid and vengeance
Gastelum fought Israel Adesanya at UFC 236 for the interim belt. Despite his loss, he earned plaudits for his show of heart and toughness during the fight.
After his clash against 'The Last Stylebender', Gastelum went on a skid as he lost back-to-back bouts against Darren Till and Jack Hermansson. A decision against Ian Heinisch brought him back to winning ways, and he will look to win consecutive fights by beating Robert Whittaker this weekend.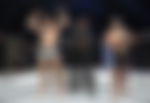 Over time, it has been proven that the decision to leave the welterweight division was probably the best for all parties involved. Gastelum's reputation was getting jeopardized for consistently missing weight. The UFC too was facing problems because of the last-minute changes they were having to make.
ADVERTISEMENT
Article continues below this ad
What did you make of Kelvin Gastelum's issues of making weight in the welterweight division? How do you think he has fared at 185 as compared to 170?
ADVERTISEMENT
Article continues below this ad