THROWBACK: When Khabib Nurmagomedov Slapped Artem Lobov Ahead of UFC 223 in Brooklyn
Published 09/15/2020, 7:30 AM EDT
UFC 229, featuring Khabib Nurmagomedov and Conor McGregor, is atop the UFC's best-selling pay-per-view listings in the company's storied history, that spans over 25 years. However, the magnitude of the event was further elevated due to the spectacular sequence of events that led to the main event. A key feature of a successful pay-per-view stems from the drawing power that the marquee headlining fighters possess.
ADVERTISEMENT
Article continues below this ad
Chiefly, the aforementioned grand-slam success was spearheaded by undisputed Lightweight champion Khabib Nurmagomedov and megastar Conor McGregor. The genesis of their rivalry saw its formation in the lead-up to UFC 223 in Brooklyn, New York.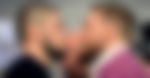 ADVERTISEMENT
Article continues below this ad
Whilst preparing for his title opportunity at UFC 223, "The Eagle" confronted Featherweight fighter Artem Lobov in the hotel. What's more, Lobov had insulted Khabib Nurmagomedov, and the Dagestani fighter wasn't having any part of that. He confronted Artem and slapped "The Siberian Express" whilst the 145-pounder was surrounded.
This contentious interaction led to a series of unfortunate events that cast a negative spotlight on the sport. Conor McGregor, who is Artem's friend and teammate stormed the Barclays Arena on learning about the exchange. "The Notorious" and his entourage vandalized the buses that housed the fighters and went on the injure some of them.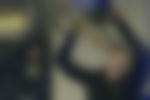 Khabib Nurmagomedov: The fall-out of the famed slap
UFC President Dana White went called the targeted attack "the most disgusting to happen in the history of the company" via ESPN. What's more, the two camps went back and forth over social media in a cold war that only escalated up to UFC 229. The aforementioned incident only led to increased pay-per-view sales for the promotion. Not to mention, the footage of the altercation saw its way into the promotional lead-up for their eventual fight.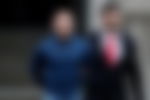 Although it came across as a stain on the sport, it's a boost to the overall visibility of the organization is undeniable.
ADVERTISEMENT
Article continues below this ad
The incident between Khabib and Artem sparked a rivalry that brought the company to new heights. Additionally, "The Eagle" gained incredible exposure and entered the same realm as McGregor in terms of appeal and star power. As for the Irishman, he received a slap on the wrist, one of many that would come his way in subsequent years.
Also Watch: Insane Alternate Angle of Conor McGregor Bus Attack- TMZ Sports
ADVERTISEMENT
Article continues below this ad