Tony Ferguson Gives Khabib Nurmagomedov a Chance to Fulfill His Father's Wish: "I Would Love to Be Able to…"
Published 05/17/2022, 9:15 AM EDT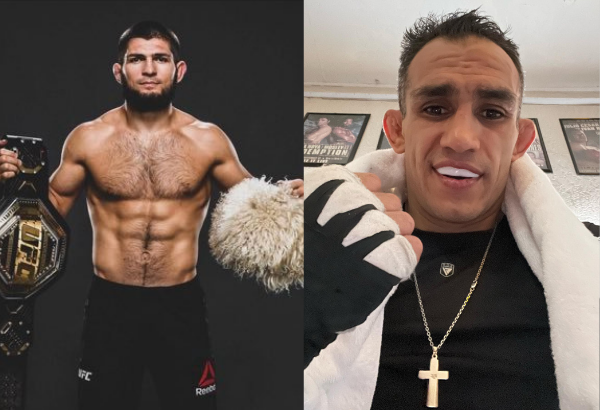 The long-staying rivalry between arch-nemesis Khabib Nurmagomedov and Tony Ferguson never concluded despite UFC's best effort. The duo at the time were on a respective winning streak, which made this marquee matchup all the more exciting. Ferguson was on an unbeaten streak of his own, while Nurmagomedov was yet to concede a single round.
In the end, Nurmagomedov finished his career in 2020, retiring on top and still the UFC lightweight champion. Fans never got the chance to witness this epic clash as 'El Cucuy', still hoping to book this match-up.
ADVERTISEMENT
Article continues below this ad
Speaking with Ariel Helwani during the MMA Hour, Ferguson was asked about his thoughts on never facing the former champion but instead facing his protege, Islam Makhachev. The 38-year-old stated that the match-up wouldn't suffice as he extended a call out to his former rival.
Ferguson said, "I believe that when his dad said that we were supposed to compete, I believe that. So regardless….. I would love to be able to coach against him in the ultimate fighter. How about that? Best man wins on the team. I guarantee you my coach is a lot better than yours, Khabib."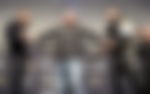 But due to Nurmagomedov's personal life situation, the coveted fight could not turn into a reality.
Tony Ferguson would love to squash beef with Khabib Nurmagomedov
ADVERTISEMENT
Article continues below this ad
'El Cucuy' accused Nurmagomedov of ducking the fight and also stated that he can beat him. He understands that the passing away of Abdulmanap Nurmagomedov (Khabib's dad) impacted him deeply and eventually compelled him to retire. However, Ferguson came up with yet another bright idea to settle the score that doesn't involve trading punches.
He called out the former champion for a game of basketball, wrestling match, jujitsu, soccer, and more. Ferguson said, "It doesn't matter what game we play, it would be cool to go out there, shake the dude's hand… kind of squash some beef, and then move on."
Watch this story: Everything You Need to Know About Khabib Nurmagomedov's Partnership with Jacob and Co
ADVERTISEMENT
Article continues below this ad
A season of TUF might seem possible at this stage, but an exhibition grappling match sounds like a great idea. The call-out has been made, and the ball is firmly sitting in Nurmagomedov's court.
Will he accept Ferguson's challenge? Leave your thoughts below.
Edited By: Vibhanshu Kumar