Tony Ferguson Has a Cheeky Response for UFC Critics and Haters
Published 01/07/2021, 8:00 AM EST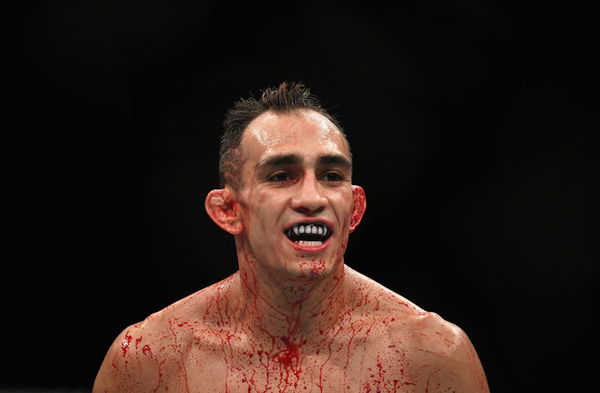 ---
---
UFC lightweight Tony Ferguson has one of the most intriguing social media accounts amongst active MMA fighters on the roster. Chiefly, 'El Cucuy' continues his reign of supremacy into 2021 as he responds to an MMA Junkie article about him. Ferguson is known to take things in his stride, and the Mexican-American fighter paid homage to a previous piece done by the site.
ADVERTISEMENT
Article continues below this ad
The now infamous 'Champ S**t only' or CSO comes in as one of the most recognizable markings. Tony Ferguson made it clear that he's in sync with what is being written about him. This is not unsurprising to fans and media members who have covered the lightweight veteran's career for several years.
ADVERTISEMENT
Article continues below this ad
The original piece in question was a look into a possible injury that Tony could have sustained in his last fight. The former interim champion lost to Charles Oliveira in dominant fashion and almost lost via arm-bar early in the fight. 'Du Bronx' snagged Ferguson in what looked like an impossible to escape submission. However, Tony Ferguson, being Tony Ferguson, got out all the same.
Tony Ferguson: An overview
ADVERTISEMENT
Article continues below this ad
The submission which would have snapped anyone else's arm definitely would have had to have done some damage. While Ferguson didn't come out and explicitly say anything, he did post some rehabilitation pictures on social media. This sparked the original conversation that's brought us to this point.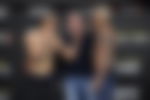 Social media hijinks aside, 'El Cucuy' certainly has some work to do the next time he steps into the octagon. 2020 wasn't the best year for him, and his 12-fight unbeaten streak seems distant at this point. Moreover, the losses he's suffered to Justin Gaethje and Charles Oliveira were shut-out, to say the least.
ADVERTISEMENT
Article continues below this ad
The upper echelon of the lightweight division is finally booked up and 'El Cucuy' will be looking at a slight lay-off. UFC 257 on January 23, 2021 will provide some clarity as to what's next for the former interim lightweight champion. He will have his eye on the Michael Chandler vs Dan Hooker fight and may end up facing the loser of that contest.