Tony Ferguson Slams UFC Hall of Famer Daniel Cormier After His Embarassing Revelation Featuring Joe Rogan
Published 05/12/2022, 6:49 AM EDT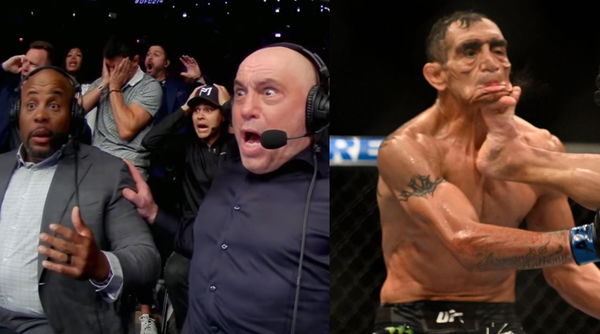 UFC 274 marked the return of Tony Ferguson. 'El Cucuy' was making his return to the octagon after a 3-fight losing streak. While he was looking to get back to winning ways at UFC 274, things did not go according to plan as he lost via knockout. Daniel Cormier who was commentating at the event missed seeing the knockout live. To this, Ferguson had a reply bashing Cormier.
ADVERTISEMENT
Article continues below this ad
 

View this post on Instagram

 
In an Instagram post by the UFC, fans can see Daniel Cormier speaking about the knockout of Tony Ferguson. Cormier said, "I missed it… The first time I saw it was on the replay… I was like what happened… I looked over at Joe… and he goes Oh with his face turned, I look over, Tony face-first on the ground."
ADVERTISEMENT
Article continues below this ad
Ferguson commented on the post saying, "#TowelGate Leave It To D.C. -CSO- 🇺🇸🏆🇲🇽." He further mentioned, "They should have stripped D.C when he missed weight on the scales. At least Charles did it with dignity and didn't use the towel to make weight. Here's to the real ones 💡 -CSO- 🇺🇸🏆🇲🇽."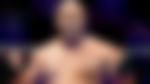 This is not the first time Ferguson has taken a dig at Cormier. 'El Cucuy' did the same in a pre-fight interview with Cormier. It is worthy to note that Ferguson has lately been in the mood for bashing people.
Tony Ferguson took a dig at Dana White
Over the last few years, fighter's pay has been a highlighted issue in the UFC. Many fans, journalists, and MMA fighters have openly called out Dana White on this issue.
Pre-fight at UFC 274, Ferguson issued his unhappiness with the UFC. The lightweight fighter mentioned took on UFC President Dana White after the latter mentioned boxers being overpaid.
ADVERTISEMENT
Article continues below this ad
In the interview, Ferguson mentioned how he wanted to cross over to boxing. Being a multiple sport athlete, Ferguson wanted to test himself. However, UFC President Dana White did not allow him to do. This refusal from White left Ferguson frustrated.
Ferguson further said that he wanted to do a couple of things but White was acting like a drug dealer and was not allowing him to do the same. Ferguson said, "I wanna go do all these couple things, but then I have this guy right here acting like a f**** drug dealer telling me I can't go and do this sh*t. I wanna go make more money for my family."
WATCH THIS STORY: Conor McGregor's Super Human Transformation After the Horrific Injury at UFC 264
ADVERTISEMENT
Article continues below this ad
While Ferguson had a go at White, UFC 274 was not a great outing for the former interim lightweight champion, as he lost to Michael Chandler via knockout. Fans of Ferguson will look forward to seeing the lightweight superstar back in action, soon.
Let us know your thoughts on this saga in the comments down below.