"Too Tough for His Own Good": Joe Rogan Slams "Knucklehead" Khamzat Chimaev for Reckless Training During Health Scare
Published 01/21/2023, 1:32 AM EST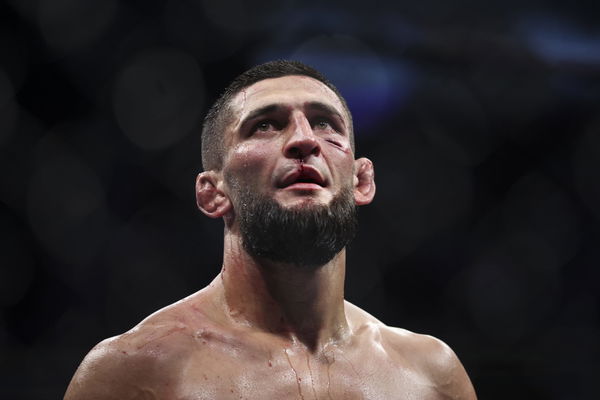 As a pivotal figure in the MMA community, Joe Rogan had a closer look at the effect of the COVID-19 pandemic's effects on fighters. Many of them had health complications arising out of catching the virus. Several bouts had to be canceled or rescheduled owing to fighters testing positive prior to their fights. While many recovered healthily, there were those who had it worse. One of those was the Swedish mixed martial artist, Khamzat Chimaev. In a recent episode of his podcast, Rogan detailed some of the more harrowing details of Chimaev's battle with COVID-19.
For JRE MMA Show #134, Joe Rogan sat down with #4 ranked UFC welterweight Belal "Remember The Name" Muhammad. During their conversation, Muhammad recounted to Rogan his experience of battling COVID-19. After listening to Muhammad, the 55-year-old talked about how some fighters, like Khamzat Chimaev, had severe battles with COVID. In fact, the pandemic hit his health so hard that a disheartened 'Borz' even announced his retirement once.
Joe Rogan on Khamzat Chimaev's COVID Struggle
ADVERTISEMENT
Article continues below this ad
The 34-year-old Muhammad told Rogan about how he caught COVID and how it derailed his fight plans. He also detailed the timeline it took for him to recover and the symptoms he exhibited. Following this explanation, Rogan observed how the situation was worse for guys like Chimaev who took the wrong approach to COVID.
He said, "There's a lot of guys who tried to work out through COVID while they got it and they got f***ed up. That's Khamzat. Khamzat got f***ed up because he's too tough. Too tough for his own good."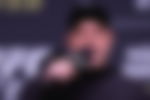 The former 'Fear Factor' host blamed Chimaev's work ethic for aggravating his situation. He said, "…while he was sick as a dog, that motherf***er was still going to the gym and doing rounds on the bag and working out like a beast and then throwing up blood. He was coughing up like, his whole toilet bowl was filled with blood."
The BJJ black belt also shed light on some lingering effects of COVID that 'Borz' may have invited upon himself.
Rogan on Chimaev's post-COVID health
The longtime UFC commentator expressed concern over Chimaev's health in the aftermath of his COVID struggles. Rogan wondered how Chimaev's lungs would be performing after the disease. For a high-intensity fighter like Chimaev, a healthy pair of lungs is paramount for peak performance.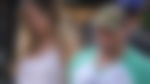 ADVERTISEMENT
Article continues below this ad
Rogan said, "The question with that is, what has that done to his lungs? Does he have scarring on his lungs? Are his lungs at full capacity? Because he was hospitalized more than once with Covid. It was a big deal."
He also derided Chimaev for his attitude while he was sick- "Because he's such a knucklehead in that regard, like, he's so tough that he worked himself to the bone while he was sick with Covid and then got hospitalized. I think twice."
Watch This Story– Joe Rogan on Howard Stern and his evolution towards being woke
ADVERTISEMENT
Article continues below this ad
COVID hit Chimaev so hard that Dana White himself had to persuade him out of his decision to retire young.
What do you think about Rogan's comments? Do you think Chimaev should have managed his COVID struggles better? Give us your thoughts in the comments below.