"Trying to Be Like McGregor"- Sean O'Malley Faces Backlash From UFC Fans After the Latest Bizarre Claim on the Petr Yan Fight
Published 11/02/2022, 7:30 AM EDT

Follow Us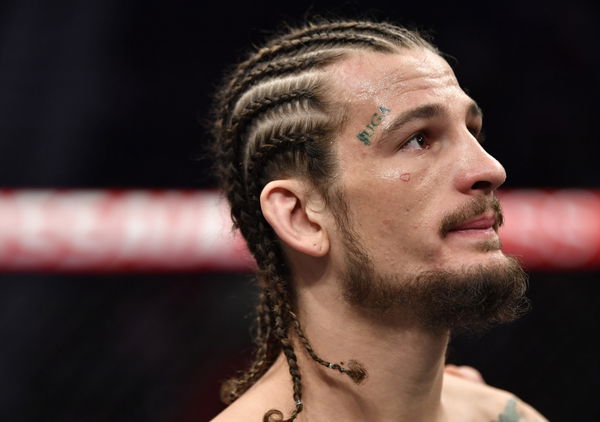 The bantamweight clash between Petr Yan and Sean O'Malley at UFC 280 was an absolute slugfest. In a fight where both fighters almost finished the other, O'Malley got a polarising split decision victory. His latest statements only fueled the debates surrounding the decision.
After rewatching the fight, O'Malley said that he won. However, many fans were still unconvinced. Recently, the fighter came out and said that he almost sent Yan packing during the fight. Fans did not take kindly to that.
ADVERTISEMENT
Article continues below this ad
Fans react to Sean O'Malley claiming he almost finished Yan
During an interview with 'MMA Fighting', O'Malley recounted how he thought the fight went. He held his ground that he was dangerous in the first and third rounds. 'Suga' claimed that the devastating knee he threw in the third round almost took Yan's head off.
He also mentioned a second knee that he threw when Yan was against the fence- "That knee would have put him into ONE FC or Bellator," he said.
 

View this post on Instagram

 
However, many fans still believe Yan won the fight. There are also those that maintain it was a close fight and could have gone either way. With his latest comments, O'Malley irked both groups.
One frustrated fan wrote, "First he said he's undefeated because if the kick Chito threw didn't land he would have KO'd him now he's saying if he landed that knee he would have knocked him out. Sean "what if" O'Malley."
Another fan commented, "I am a much bigger fan of O'Malley but Yan def won that fight he should move on this is a bad look."
One fan said, "Hope he see the replay and sees himself getting shocked by the decision 😂😂." Similarly, another fan wrote, "Dude… you got gifted a dec. Calm down. Lol. I love suga but this is getting ridiculous."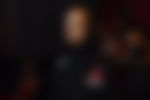 One fan said, "Yo fought well but you lost Sean be a man and stop faking."
Along a similar line, another fan wrote, "I like you my guy, you a talented fighter… but you did not win that fight so easy with the these trying to be like mcgregor comments."
Another fan dissed him, "He looked like he got caught stealing something after the results were read. Which is fitting really."
Neither of O'Malley's last two fights convinced a lot of fans. This has led to them speculating on his next fight, as he has opened himself up to a lot more options now.
'Suga' vs. Triple C next?
While Sean O'Malley made it to the top spot on the bantamweight rankings, many said his unconvincing win against Yan did not make him eligible for a title shot. Regardless, they all gave O'Malley props for his performance. 'Suga' showed he has got the skills to be among the bantamweight elite.
Several fans voiced their opinion that O'Malley should fight another top contender before a title fight.
Hey @danawhite since Denzel Sterling wants to work on his rap career (He can be called Lil Power) How about Me Vs Ronald MethDonald @SugaSeanMMA for a interim in Australia? I'm short so I'm used to being Down Under. 🏆🏆🏆

— Henry Cejudo (@HenryCejudo) October 31, 2022
ADVERTISEMENT
Article continues below this ad
His performance earned him a callout from former champion Henry Cejudo. Triple C has been angling for a title fight for his return to the UFC. However, since the champion Aljamain Sterling asked for more time before returning to the cage, Cejudo shifted his attention to O'Malley.
Cejudo vs. O'Malley would be a big fight. If 'Suga' can get back-to-back wins against the number one contender and a former double champ, he can legitimize himself better. For Cejudo, O'Malley would be a big fight fitting his return. A win would better his chances at a title shot, too.
ADVERTISEMENT
Article continues below this ad
Watch This Story– Henry Cejudo's Journey From Olympic Gold to Conquering Two Divisions in the UFC
Do you want to see O'Malley vs. Cejudo? Let us know in the comments below.