Tyron Woodley Says Conor McGregor Was Winning the Fight Against Dustin Poirier
Published 02/11/2021, 12:04 PM EST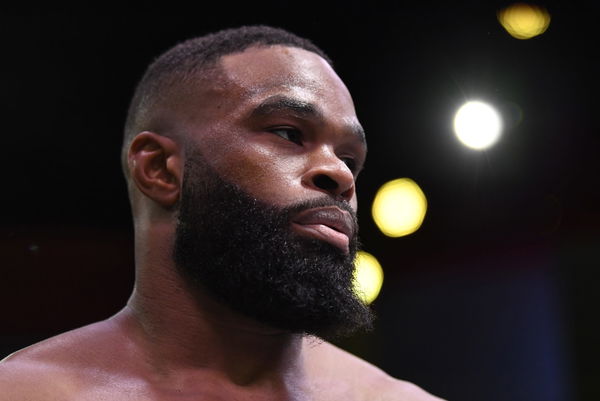 ---
---
Tyron Woodley, the UFC Welterweight and broadcast analyst, talked to Helen Yee for her YouTube show, Helen Yee Sports. They talked about Tyron's next fight, Israel Adesanya taking on Jan Blachowicz, and Dustin Poirier vs. Conor McGregor.
ADVERTISEMENT
Article continues below this ad
Helen asked Woodley about his recent comments where he said that Conor and Dustin should fight for the lightweight belt. He replied, "I think they should fight again. The first time we didn't get to see a lot. Conor clipped him, boom boom, finished him off, and that was the end of the fight."
ADVERTISEMENT
Article continues below this ad
He also talked about Poirier's knack for having outstanding fights. "Years and years later, Dustin built himself up has some crazy fights against Gaethje and all these different guys, some classic fights. He's like the Roberto Duran of UFC pretty much, and he put himself into a position to fight for the world title, and obviously, we saw how heartbroken he was when he came up short, but Khabib is Khabib," he said.
Tyron Woodley on Conor McGregor vs. Dustin Poirier 2 and the trilogy fight
Woodley went on to talk about how the second fight went and said, "He got right back on the horse and was ready to go, got this Conor fight and Conor was beating him. He was doing a great job, he was looking amazing, and then Dustin switched it up and beat him. So, why wouldn't we do it again?"
He then talked about the vacant title for the UFC Lightweight division and mentioned how Khabib is not coming back to fight again. He proposed that McGregor and Poirier should fight again, only this time for the belt. Meanwhile, Justin Gaethje and Michael Chandler can battle it out. Woodley then said that the winner of these two fights could then fight each other.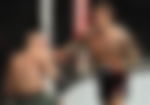 Helen Yee asked him who would win in the trilogy fight, and Tyron replied, "It's tough. I mean, Conor was winning that fight. I don't know what his conditioning was after five rounds; he has knocked out Dustin before, so it's not like he hasn't really touched his chin or clipped him before, so it's hard to say, man."
ADVERTISEMENT
Article continues below this ad
He also added that Dustin was the more active fighter, giving the advantage to him. Woodley also mentioned how Conor might have trouble being as motivated for fights as before because he has already accomplished everything he set out to accomplish.
Tyron ended the interview by talking up his return to the UFC. He mentioned his need to prove that he is still a good enough fighter to compete with the best.
ADVERTISEMENT
Article continues below this ad
Do you agree with Woodley's statements? Do you think he should retire?