Dan Hooker Believes Justin Gaethje's Leg Kicks Won't Be Effective Against Khabib Nurmagomedov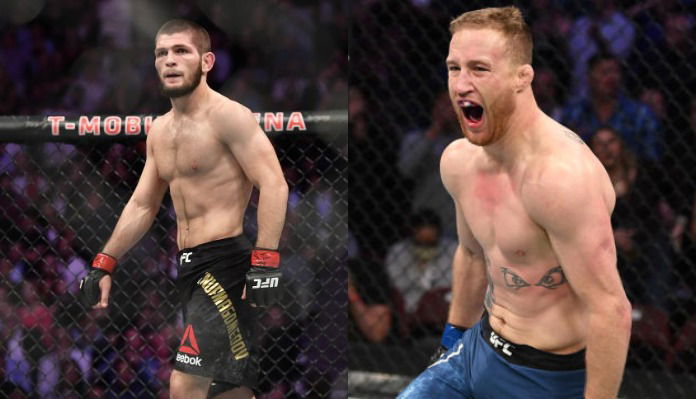 Khabib Nurmagomedov (28-0) will defend his UFC Lightweight Championship against interim champion Justin Gaethje (22-2) at UFC 254. Even though fans were salivating for Khabib to face Tony Ferguson, he couldn't get past Gaethje at UFC 249. This locked Khabib into his next title fight against Justin, who is currently a +195 underdog in the fight.
Gaethje is an all-world striker, a fact he exemplified against the equally dangerous Ferguson. However, Khabib has made his living by bringing strikers into his uncomfortable world of wrestling. But are there any tools Gaethje can use from his striking for this?
When fellow Lightweight and rising contender Dan Hooker was on Submission Radio and spoke about whether Gaethje's leg kicks will be effective against Khabib. They worked really well in his win over Tony Ferguson.
[youtube https://www.youtube.com/watch?v=6YuH1WC_zkc?start=1134]
"Yeah 100%. If you've got a guy that stands up in front of you and happily gets kicked, but that's not really a range that Khabib fights at. He closes the distance quite quickly and he'll get right in your face. It is very hard to kick someone in the leg when they are running at you."
Khabib Nurmagomedov is looking to avoid falling into Justin Gaethje's striking traps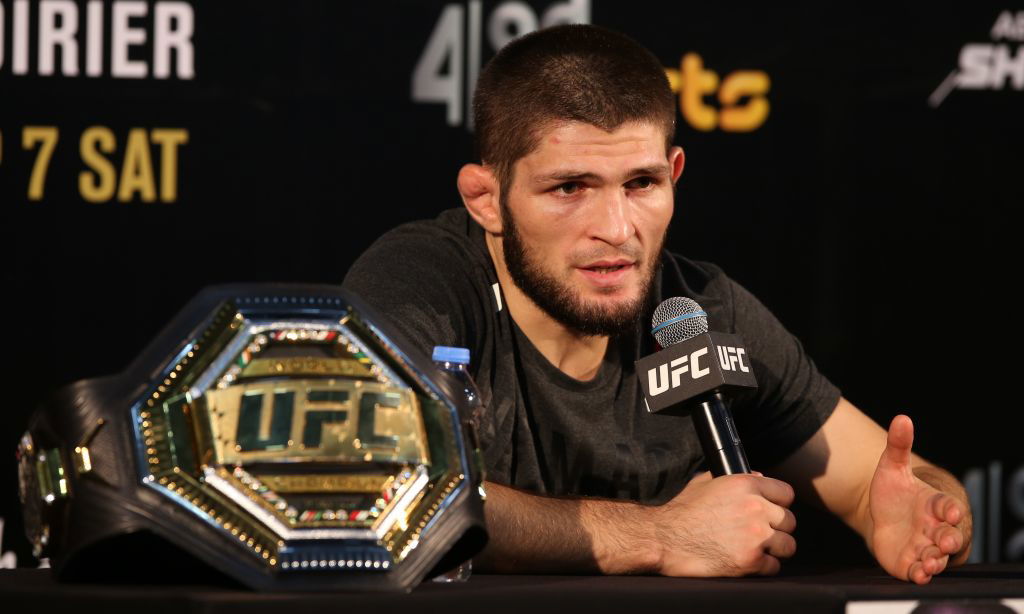 While Khabib showed he packs a powerful overhand, he isn't half the striker that Justin Gaethje is. However, Gaethje does have solid wrestling credentials. While he hasn't shown his wrestling inside the Octagon yet, just his college wrestling background indicates he is definitely above average.
Gaethje will have to strike quick and fast to not let Khabib get into his rhythm. Leg kicks may work to open the fight and help Gaethje maintain some range. However, Khabib is notorious for finding his way out of those striker situations and always ending up on top. We haven't seen his wrestling be challenged yet. However, can Gaethje dig into his college experience to fend Khabib off?
If Khabib can get on top of Gaethje, it may be a long night for him. He has done this to every opponent he has faced in his career. This includes low-level fighters, but also the likes of Dustin Poirier, Rafael dos Anjos, and Conor McGregor. Justin Gaethje better be careful if he wants to pull this upset off.
Continue the conversation on the app, join other MMA fans on MMA Fans App