5 Things You Didn't Know About 'The Lioness': Amanda Nunes
Published 03/04/2021, 4:13 AM EST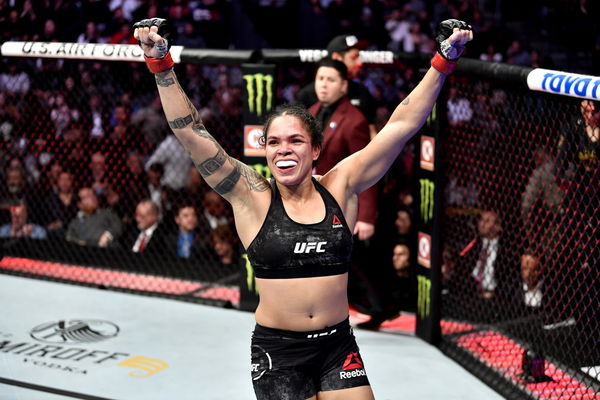 UFC two-division champion, Amanda Nunes, is set to defend her featherweight title against Megan Anderson at UFC 259. The card boasts of four active champions on the same card, with three titles being put on the line. Chiefly, the UFC often puts forth several mega-carded fights throughout the year to have several champions defend their belts.
ADVERTISEMENT
Article continues below this ad
Amanda Nunes is placed as the co-main event feature on the card. She will make her first appearance of the year. 'The Lioness' has made a stake as the GOAT in women's MMA, much in part due to her high streak of activity. Not to mention, there are several awe-inspiring moments throughout her career that stick out to fans.
#1 Champion slayer
ADVERTISEMENT
Article continues below this ad
The Brazilian icon has built her career by being an aggressive conqueror, and her resume is a testament to that. Amanda Nunes has scalped wins over a plethora of champions, and not just in the UFC at that. Chiefly, her ballistic approach to the fight game is what made many champions into former champions overnight.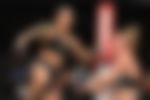 The 20-4 fighter has two notable career streaks amounting to seven wins in total, all being champions in the UFC. Valentina Shevchenko twice, Ronda Rousey, Miesha Tate to simply name the fighters from her first run. She also defeated Cris Cyborg, Holly Holm, Germaine de Randamie. Julia Budd fell to Nunes during her Strikeforce days, no less.
#2 'The Lioness': How did it all start?
Nunes' nickname is synonymous with her brand and clearly holds a meaningful place in her heart. From her UFC/Reebok merchandising to her tattoo, 'The Lioness' moniker has come to symbolize the female MMA GOAT. Chiefly, the name got its bearing during her time training as a newcomer in Brazil.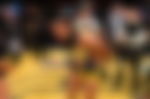 The gym that Nunes went to featured two lions as part of its logo and as was the only female fighter, 'The Lioness'. Moreover, the nickname has clearly translated to her fighting style, and she goes down like a ferocious finisher with a killer instinct.
#3 An early start to greatness
Considering that women's MMA wasn't a part of the UFC brand a decade ago is almost unbelievable at this point. However, Brazil was a training ground even for women, and Amanda Nunes got an early start in the sport. She turned pro in MMA at 19, and this means that she's still very much in her prime.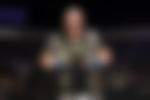 At the age of 32, Amanda Nunes has accomplished more than many fighters can dream of because of her early introduction to MMA. Furthermore, her training began at just four years of age, thus showcasing an advanced affinity for martial arts.
#4 Pioneer in more way than one- UFC's first openly gay champion
Amanda Nunes has set the trail as the first openly gay champion in the largest MMA organization. Nunes has been in a relationship with fellow UFC fighter Nina Ansaroff, and the two have welcomed a child in 2020. The birth of her daughter did spark some conversations for early retirement, but Nunes is clearly back for more.
'The Lioness's relationship with Ansaroff is well documented, and the two have been a power couple in the company. Not to mention, Ansaroff has had a career filled with many notable highs despite not winning a championship. Their combined resumes certainly make for quite a slideshow when looking at the names they have fought and defeated.
ADVERTISEMENT
Article continues below this ad
#5 An animal lover through and through
Nunes has built a life for herself in more ways than one, and her pets are a very big part of her family life. Her social media often features her dog and hedgehog Velasco, who is an integral part of the family. Chiefly, her affinity for animals is yet another reason why she's beloved, not just for her work in the cage.
ADVERTISEMENT
Article continues below this ad