VIDEO: All the Times Jorge Masvidal Has Been Knocked Down in a Fight
Published 04/21/2021, 3:48 PM EDT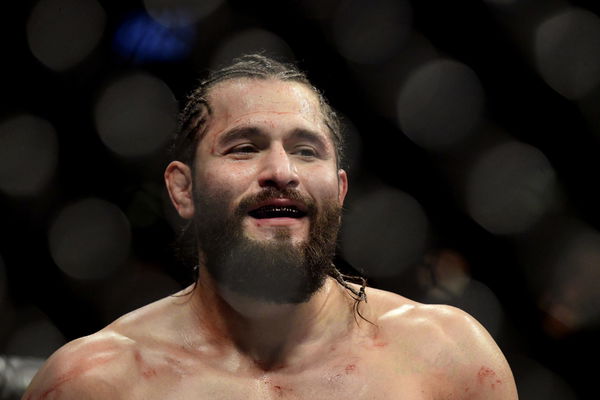 ---
---
Jorge Masvidal fights Kamaru Usman this weekend at UFC 261 as the duo rematches with the welterweight title on the line. Masvidal has a full training camp under his belt this time around after stepping up on 6 days' notice at UFC 251.
ADVERTISEMENT
Article continues below this ad
However, he was able to go the full 5-rounds against the champion, once again putting his toughness as a fighter on display. 'Gamebred' is an exceptional striker with a massive 16 knockouts in his record.
But the most under-appreciated aspect of his game is probably his chin. The ATT veteran has a granite chin and has been knocked out only once very early in his career. But the stoppage of that fight was very questionable.
ADVERTISEMENT
Article continues below this ad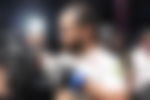 The Miami native has been knocked down very few times in his career, 5 to be precise. He has been able to get back up to his feet in all five instances and eventually win those fights bar one. Here we take a look at the brief details of Masvidal getting dropped in his career.
1. Jorge Masvidal vs Ryan Healy
Masvidal fought Ryan Healy in 2008 under the Strikeforce banner. This was unquestionably one of the toughest fights of a young 'Gamebred's career.
He was dropped by Healy with a straight-right and a flying knee. But once again his uncanny ability to recover was on full display as many good men would have gone out with those shots.
'Gamebred' walked through fire and eventually managed to take control of the fight. He managed to earn a unanimous decision at the end of 3-rounds.
2. Jorge Masvidal vs Michael Chiesa
Masvidal fought Michael Chiesa in his 2nd fight in the UFC. After coming over from Strikeforce, he made a successful debut against Tim Means and was matched up against Chiesa in lightweight.
Chiesa, a decorated grappler, caught Masvidal with a right-left combination and dropped him, much to everyone's surprise. Masvidal recovered well and eventually managed to impose his will on his opponent.
After establishing his authority at the stand-up game, 'Gamebred' eventually caught Chiesa with a D'Arce choke and submitted his opponent in the last second of the 2nd round.
3. Masvidal vs Khabilov
After Chiesa, Masvidal was matched up against Russian fighter Rustam Khabilov. Khabilov was a combat sambo world champion with a great striking pedigree.
He caught Masvidal with a nasty wheel kick. How 'Gamebred' didn't get knocked out by the shot remains beyond one's understanding. However, eating a shot like that was not enough as Khabilov went on to win a decision.
4. Masvidal vs Cruickshank
Masvidal fought Daron Cruickshank in 2014. He was caught early in the fight with a right hand. The shot was as clean as one could imagine.
Masvidal seemed to be knocked out. But once again he was back up on his feet almost immediately after touching the ground inexplicably. Maybe he regained his consciousness on his way to the mat.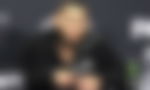 Perhaps these instincts come from his days fighting in the backyards of Miami. He eventually went on to overpower his opponent, recording a unanimous decision win in the process.
5. Jorge Masvidal vs Darren Till
After a 16-month lay-off, 'Gamebred' was back in action in 2019 as he fought title challenger Darren Till in the main event in UFC London.
Masvidal kicked his opponent in the groin accidentally right at the start. Till dropped Masvidal with his famous straight left as soon as the fight restarted.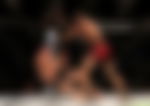 However, Masvidal again kept his composure and scrambled his way back up to his feet. He started landing some deadly combinations on 'The Gorilla'.
'Gamebred' landed an overhand left which shook Till in the 2nd round of the fight. Till's home crowd was left silenced and stunned.
Masvidal is undoubtedly one of the toughest fighters to ever grace the Octagon. How he fares against Usman this time remains to be seen.
The Miami native will look to eventually realize his dreams of becoming a UFC champion. However, he might be up against his toughest test to date.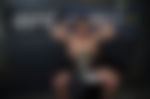 ADVERTISEMENT
Article continues below this ad
ADVERTISEMENT
Article continues below this ad