VIDEO: Jorge Masvidal and His Street Fighting Career in Detail
Published 04/20/2021, 1:59 PM EDT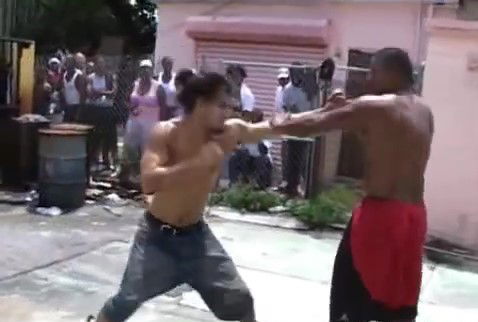 ---
---
UFC's BMF champion Jorge Masvidal returns to action this weekend at UFC 261 as the Miami native headlines the pay-per-view in Jacksonville, Florida.
ADVERTISEMENT
Article continues below this ad
Masvidal challenges for the welterweight title against Kamaru Usman in what will be an enticing rematch. 'The Nigerian Nightmare' earned a dominant decision at UFC 251 as 'Gamebred' stepped up on 6 days' notice.
Masvidal, a long-time veteran of the famous American Top Team gym, has been a true fighter since the early stages of his career. However, his star shone brighter than ever in 2019 as he put on a 3-fight winning streak in the welterweight division.
ADVERTISEMENT
Article continues below this ad
A devastating knockout of Darren Till was followed by a record-breaking flying-knee against Ben Askren. Masvidal ended the year by stopping Nate Diaz to become the BMF champion.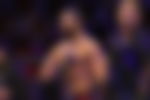 However, it was his street fights in the backyards of the late great Kimbo Slice that made him an internet sensation in the early parts of the 2000s.
'Gamebred' famously fought Kimbo's protege Ray and bested him twice. The videos of him beating up a considerably bigger fighter with bare knuckles in the streets went viral years ago.
A brief history of Jorge Masvidal's street fights
Masvidal released a documentary of his days of training with Kimbo Slice leading up to his fight against Diaz at UFC 244. He explained how things came to fruition.
"I was training in the same gym as Kimbo. He got in contact with us and said 'Hey wanna scrap? I was like hell yeah. I get the call, maybe like a week from that date.
"Literally, I was about to place my order at McDonalds, 'Hey you wanna fight today?' I was like, 'Hell yeah, damn right. Let's do it'," he said.
Needless to say, he put his skills on full display against Ray and minimized any factors of a size difference coming into play.
Masvidal used to compete at lightweight in the earlier stages of his career. But his opponent on the street fights was a heavyweight seemingly. That didn't stop the BMF from throwing his now-famous combos.
The duo also had a rematch. Masvidal got the better of his opponent that time too. Those epic brawls earned him the needed attention from MMA organizations worldwide.
He went on to compete for promotions like BoDog fighting, Bellator MMA, Strikeforce, and obviously the UFC. However, the clips of Masvidal butting heads in the backyards of Kimbo Slice remain iconic.
ADVERTISEMENT
Article continues below this ad
It would be fitting for a born fighter like him to hold the undisputed UFC gold at least once in his career. However, he will be up for a tough test against Usman.
Who gets it done this weekend? 'Gamebred' or 'The Nigerian Nightmare'? Let us know your pick.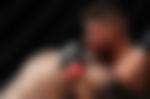 ADVERTISEMENT
Article continues below this ad