The Story Behind Michael Chandler's Nickname- 'Iron'
Published 05/12/2021, 7:11 AM EDT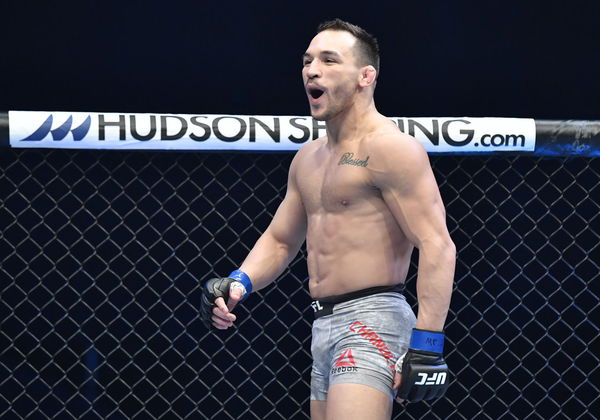 ---
---
UFC lightweight Michael Chandler is arguably one of the biggest free-agent signings the UFC has seen in recent years. The former Bellator MMA multiple-time champion has built a solid legacy before making his way to the biggest stage. With just a single UFC fight under his belt, fans are beginning to wonder if Chandler will pick up the reigns at lightweight.
ADVERTISEMENT
Article continues below this ad
Khabib Nurmagomedov left some rather sizeable shoes to fill before retiring. However, Michael Chandler believes he's up to it. Furthermore, this unshakable belief has made many fans gravitate towards him as he gears up for his title shot. Let's find out one avenue from where Michael Chandler draws his strength every time he steps into the cage.
ADVERTISEMENT
Article continues below this ad
Michael Chandler: What's in a name?
To understand more behind the mindset of Chandler, we take a look at the inspiration for his fighter nickname. Michael Chandler's moniker 'Iron' Mike is an homage to boxing icon 'Iron' Mike Tyson. Chiefly, the genesis of the nickname came about after his win over Eddie Alvarez for the Bellator Lightweight Championship. Mike Tyson was in the vicinity for an autograph signing, and Chandler stopped by.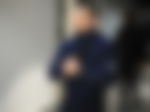 "Tyson gave me some advice," Chandler said. "He just said, 'Champ, it's easy coming up. Then as soon as you get the belt and everyone's gunning for you, every single person's looking at you, they're waking up, thinking about fighting you, they're going to bed, thinking about fighting you."
ADVERTISEMENT
Article continues below this ad
"You've got this big target on your back. That should motivate you. You've got to do things right. You've got to work hard."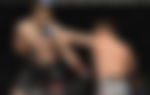 Michael Chandler, who channeled this interaction with the living legend, has proudly carried the moniker ever since. What's more, the rampant devastation he's left behind in the cage certainly draws parallels to Mike Tyson. UFC fans got to witness it firsthand when he KO'ed Dan Hooker at UFC 257, and they couldn't get enough.
ADVERTISEMENT
Article continues below this ad
Should he put forth a similar fight finish performance against Charles Oliveira at UFC 262, Chandler's stock will boom.