UFC 283: Joe Rogan Reminds MMA World of New Champ Jamahal Hill's Struggles as He Congratulates Him for Glover Teixeira Win
Published 01/23/2023, 4:24 AM EST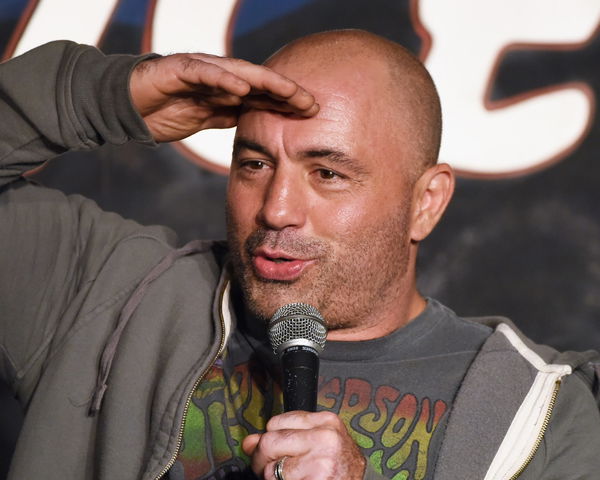 Joe Rogan loves a good UFC fight. And that's exactly what UFC 283 in Rio de Janeiro, Brazil, offered. Without a doubt, the world witnessed a fight that would be etched in gold in the book of UFC. While Jamahal Hill went toe-to-toe in the Octagon against Glover Teixeira, Rogan urged the world to acknowledge Hill's struggles. Furthermore, the fact that Teixeira, although beaten to a pulp, seemingly denied going down and stood his ground for five straight rounds burned the fire of excitement and stupefaction in the crowd. However, there has to be a victor in such games. But Rogan wasn't slow to congratulate 'Sweat Dreams' as the fighter claimed the title.
Although the fighter secured the title of light heavyweight champion, he broke down in tears after the bell rang. It was indeed a fight that he fought hard to win. Nonetheless, Teixeira's resilience made it even harder for Hill to win.
Joe Rogan congratulates the new light heavyweight champion
ADVERTISEMENT
Article continues below this ad
The JRE host took to Instagram and posted a picture of 'Sweet Dreams' wearing the UFC belt. He congratulated the fighter for securing the amazing win. Nevertheless, Rogan did not forget that Hill fought against a legendary fighter and won, without even a full training camp. 
 

View this post on Instagram

 
The beloved UFC commentator wrote, "A huge congratulations to the great and powerful @sweet_dreams_jhill for an amazing victory tonight. He beat a legend tonight and he did it without a full training camp! Absolutely incredible performance. Congrats to the new champ!"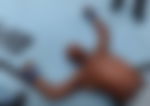 The fighters indeed put on a performance that won the hearts of mixed martial arts fans all over the world. Even though Hill continuously sent barrages of kicks and slick punches that severely damaged the 43-year-old Brazilian, he stood his ground throughout the fight. The legend simply did not know how and when to give up. Undeniably, winning over such an athlete deserves a pat on the back for Hill.
Jamahal Hill had to fight to live
ADVERTISEMENT
Article continues below this ad
The light heavyweight champion broke down as he was about to be crowned. Defeating a giant in his home ground was a feat that very few chosen ones have achieved. The newly crowned champion declared it was a hard-fought win, indeed.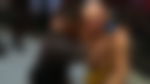 'Sweet Dreams' said in his UFC octagon interview, "I had to fight for everything … I had to fight just to live." Without a doubt, the fighter will face even tougher foes in the Octagon. Nonetheless, he has time to prepare and take in all the praise thrown at him. After all, it was a well-deserved win for Hill.
ADVERTISEMENT
Article continues below this ad
Watch This Story: 5 TIMES UFC MADE YOU GO- WHAT THE F***!
What are your thoughts about the UFC 283 main event? Did things go as you predicted? Let us know in the comments down below.