UFC Analyst Jon Anik Defends Joe Rogan Over Recent Criticism
Published 02/12/2021, 5:04 AM EST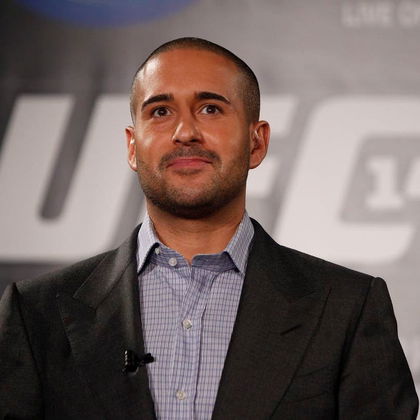 ---
---
UFC color commentator, Joe Rogan, has received some heavy criticism recently for his work behind the desk from fans across social media. However, his partner in the UFC booth, Jon Anik, is pretty sure that Rogan will be a part of the commentary team for a long time.
ADVERTISEMENT
Article continues below this ad
Rogan has many involvements besides commentaries such as his podcast and many more things. Now, he only joins the broadcasting team these days in the domestic pay-per-views as he denies traveling abroad for his engagements.
Some have suggested he has lost his passion for UFC commentary due to his other obligations. Those claims intensified after the UFC 256 pay-per-view and other pay-per-view events throughout the pandemic.
ADVERTISEMENT
Article continues below this ad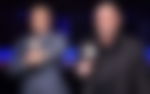 In a conversation on the What The Heck Podcast, Anik said, "Sometimes it's hard for me to assess the totality of a broadcast right after the fact, I feel like I would have to fine-tooth comb the thing to address the specific criticisms."
Rogan's ability to play-by-play UFC fights is still unmatched and Anik added, "The social media space after these live events can be a tough space to sort of engage and habitate. But, I think for Joe, there's a lot of different factors. I think that he has never been happier in that broadcast booth. I hate to put words in his mouth, but I really think he enjoys the dynamic."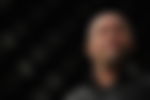 "He was in a two-man booth forever where he was just working with a play-by-play guy and he couldn't bounce off of a fighter. I feel like it's been an adjustment for all of us," Anik further added, referring to how Rogan's duties have changed over the years.
Jon Anik says Joe Rogan will be part of the broadcasting team in the foreseeable future
Anik believes Rogan's presence adds an extra dimension to the broadcasting team. He claimed the team isn't trying to get worse. Instead, they are trying to get better. He added that his colleague still added tremendous value and believed that there was a special and undeniable quality when he is part of it.
Despite the criticisms and his recent sporadic appearances, Rogan is going nowhere and will continue to add his invaluable experience and knowledge behind the desk according to Anik. He might have many other duties these days, but it is the UFC commentary work that brought him the fame he possesses today.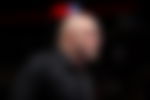 "It's not that easy stepping up every eight weeks trying to do one of these things and constantly having a revolving door with the broadcast team, but I love the guy. I've never been closer with the guy… and hopefully he's here well past me," Anik added further describing the bonding and chemistry he and the rest of the analyst team share with Rogan.
ADVERTISEMENT
Article continues below this ad
The UFC is not quite the same when Rogan is not present behind the desk with his iconic catchphrases. Fans can only hope he remains there for years to come.
What did you make of Jan Anik's defense of Rogan? What's your most memorable Rogan moment?
ADVERTISEMENT
Article continues below this ad