UFC and Dana White Very Much Interested in Helping Under-Privileged Children
Published 12/08/2020, 9:45 AM EST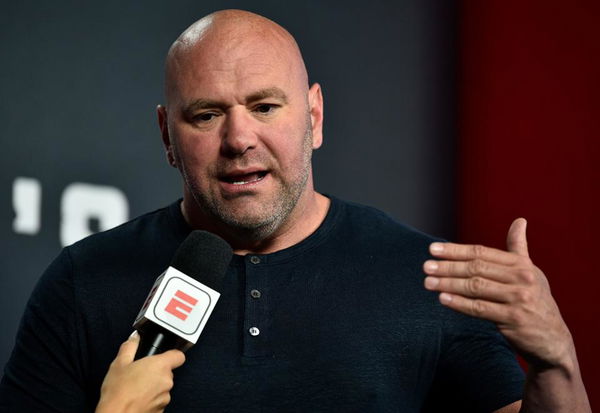 ---
---
Dana White posted the sparring clip of a young African kid a few day ago. The kid looks extremely sharp and talented in the footage. In the press conference after UFC Vegas 16, the UFC president was asked if he plans to help and sponsor talented under-privileged kids to help them realize their dream of becoming a fighter.
ADVERTISEMENT
Article continues below this ad
The UFC President welcomed the idea and even added that he had already started such plans but things were hampered due to the coronavirus outbreak.
ADVERTISEMENT
Article continues below this ad
"I love all that stuff, I am telling you," White started when asked if he'd like to help out those in need.
"We started going to Mexico, and that whole thing fell apart. And thank god it fall apart when it did with the guy who own the real estate. Then COVID hit right after. So, I wanna put this thing obviously behind me. But I wanna do couple in Mexico, Puerto Rico, Africa and there's couple of other places we're looking at right now. Yeah, I am gonna pop these things up," added the UFC president about his plans on how he wants to progress on this issue.
The media asked him if the UFC plans to provide scholarships or financial help to proteges in need. White had a very positive attitude about the topic.
He replied, "Yeah, I think there's a lot of different things we could do. Yeah, I love it. That's my plan."
Dana White is the best promoter in MMA without any doubt
Dana White is a true pioneer in the promoting section of MMA. He is a huge fan of the sport and the best promoter there is.
Sometimes he tends to take harsh decisions but those bold calls are also necessary for the progression of his business. The UFC has been the biggest organization in MMA for well over 2 decades now. And credit goes to the president for taking things to the next level.
ADVERTISEMENT
Article continues below this ad
How the UFC starts their plan of helping and promoting up-and-coming fighters remains to be seen. But if we go by the words of the president, they have things chalked out.
What do you think of the idea of promoting under-privileged proteges? Could this be a success?
ADVERTISEMENT
Article continues below this ad