UFC Champion Israel Adesanya Channels His Inner Michael Jordan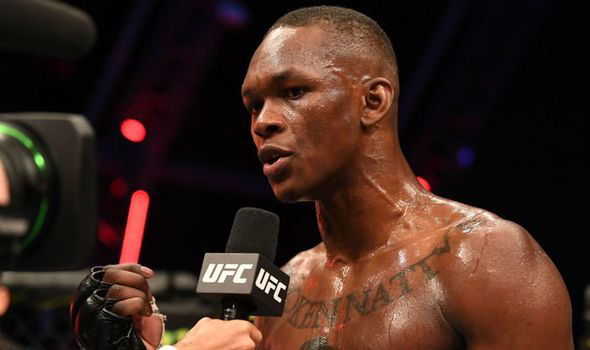 Israel Adesanya is one of the best when it comes to both fighting and performing in the UFC. Given his ability to sell fights and rack up fans in the fight game, his style and charisma are to be looked at with awe. 
It is safe to say that he is currently the most prominent active star in the UFC after Conor McGregor. The Nigerian-born Kiwi proves he has the heart of a champion time and again. 
ADVERTISEMENT
Article continues below this ad
One of the most intriguing things about a generational champion is their mind. Of course, their physical acts are what win games, matches, and fights, but the real magic happens in the heads of the individuals. 
In an exclusive interview with Skysports, 'The Last Stylebender' candidly expressed what his art meant for inspiring the next generation of Nigerian fighters along with a glimpse into his mind and mentality. 
Watch this story: Five Times Islam Makhachev Annihilated His Opponents Inside the UFC Octagon
Adesanya stated, "No, I want to put on a bit of a show, yeah. I like it when people start to doubt me. It rubs off for me like that, that chip on my shoulder. I like having that, so yeah. I feel that way at the moment, I feel away. I'm very petty, so yeah. I really want to make an example… It's not really about them, to be honest. It's more about me and knowing what I can do." 
The UFC middleweight champion added, "It's more about me. I'm just hard on myself when it comes to my performances, so it's not really about what they think, even though they do make a lot of noise." 
Israel Adesanya and his mentality of a champion 
The thing that makes 'The Last Stylebender' one of the greats is his tenacity for performance just as much as winning. His hunger to win and be the greatest can be compared to Michael Jordan. With that being said, a UFC performer needs to win fights, and Adesanya remains undefeated in the middleweight division. 
ADVERTISEMENT
Article continues below this ad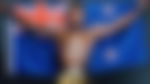 His latest contract with the UFC, which he termed "lucrative", is a testament to his success and fame in the fight game. This shows that his personality and work ethic will overpower other fighters for a significantly long time. 
ADVERTISEMENT
Article continues below this ad
Adesanya is already in the 'GOAT' conversations, being compared to middleweight GOAT 'Spider' Anderson Silva. Fans are not sure if Stylebender can make it to the finish line to dethrone his predecessor in an age of fighting that is as competitive as it is now. 
With that being said, though, Adesanya is unfazed about all that and does not concern himself with all the noise. The only things that matter to him are the numbers and stats, and he's coming closer to it bit by bit.