UFC COO Claims Illegal Streamers Are Taking Money Out of the Fighters Pocket
Published 08/07/2021, 11:34 AM EDT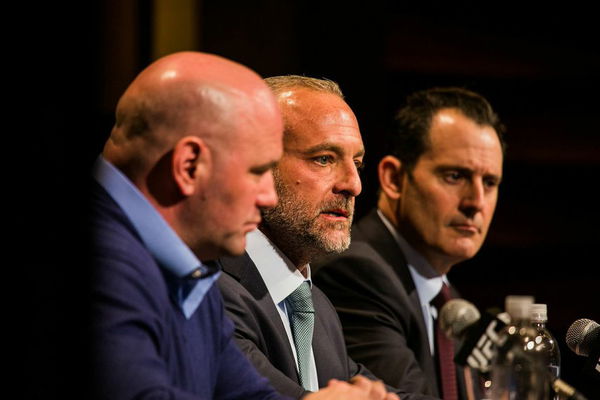 ---
---
Recently there has been plenty of talk about how the UFC underpays its fighters. Many UFC fighters and fans from all around the world have been talking about this issue for some time. Now, during a recent interview with Sportico, UFC COO Lawrence Epstein talked about the same.
ADVERTISEMENT
Article continues below this ad
Epstein got into the reasoning behind it all and talked about how the main reason behind this is online privacy. He explained that like every other creator of copyright content; the UFC relies on the Digital Millennium Copyright Act to curtail privacy. And according to Epstein, the DMCA is a 'very reactive type of protocol.' (ht Yahoo!)
The biggest problem with this, Epstein explains, is that the law works in such a way that the copyright holder has to act first. Therefore, as it may take some time to notice and takedown a copyrighted video during a big PPV event, it causes a problem.
ADVERTISEMENT
Article continues below this ad
Epstein said, "It's not an appropriate remedy. Vast majority of the piracy is taking place on "big platforms like Facebook, YouTube, and Twitter. we see the same people doing it. There are repeat offenders who aren't deterred by the process."
The UFC COO said, that the law should change to one in which the copyright holder should just warn the service provider of the infringement. Then it should be their task to monitor repeat infringers and prevent any other privacy on their platform. He said, "These big platforms have to take responsibility for what happens on their platforms. It can't be reactive."
UFC COO believes Illegal Streaming is affecting fighters' pay
When talking about illegal streaming and sharing of UFC videos on various platforms. Epstein said, "We love our fans and want more fans. We're not trying to stop them from showing a video of Conor or other fighters. We are going after the pirates, we are trying to stop illegal profiting and reselling of copyright material."
ADVERTISEMENT
Article continues below this ad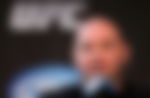 Epstein then talked about how every pirate is harming the UFC fighter's payment. He said, "Every buy that's stolen is hurting McGregor and other fighters. This is not a victimless crime or one that just hurts the big corporation, it hurts the individual athletes. Remember, they have as short window to monetize their athletic abilities and skill."
Watch This Story: Boxing's Richest: How Does Jake Paul Spend His Millions?
ADVERTISEMENT
Article continues below this ad
While Epstein talked about how piracy affects the UFC fighters' pay. There has been much talk recently, regarding the amount of revenue the UFC shares with its fighter. While NBA, NHL, MLB, and NHL share around 50% of their total revenue with their athletes, the UFC shares only 15-20% with its fighters.
Do you agree with Epstein about piracy affecting the revenue generated by the fighter? Let us know.