UFC Fighter Sean Strickland Reveals How He Almost Killed a Man
Published 07/27/2021, 12:05 PM EDT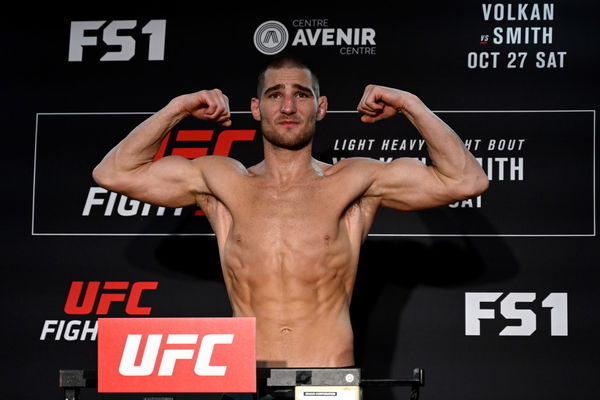 Sean Strickland is set to headline his first-ever UFC main event alongside Uriah Hall at UFC Fight Night. The bout will take place on July 31 in the middleweight division. The fight is less than a week away and Sean Strickland is busy speaking some bizarre stuff on social media. Lately, Strickland shared one spine-chilling story about how he almost killed a man.
ADVERTISEMENT
Article continues below this ad
'Tarzan' said "For those who are wondering how I almost killed a man. I am at this gathering and I am probably running my mouth being an idiot. Next thing I know, this guy f***ing puts a shotgun onto my head. So my dumb a** punches him in the face. He falls down I take the gun and at that moment I am contemplating if I shoot this mot*****ker in the head is there any legal defense to it."
ADVERTISEMENT
Article continues below this ad
Watch this story: Georges St-Pierre: Top 5 Records Held by the MMA GOAT in UFC
Sean Strickland continues, "Sadly, I looked around there are fu**ing witnesses I thought if I killed this man I'm gonna go to prison. So I unload the gun I give it back and I walked away."
The incident described by Sean Strickland took place at Lake Elsinore, California.
Moral of the story by Sean Strickland
ADVERTISEMENT
Article continues below this ad
After sharing this crazy incident, 'Tarzan' also provides his followers with a sickening version of his moral of the story. Sean Strickland said "Moral of the story is man you almost f**king died. And every day I regret the fact there are witnesses I couldn't f**king shoot you. But I also forgive you. I would have f**king smoked him and enjoyed every moment of watching his head splatter. But there is no legal defense on f**king shooting an unarmed man on his f**king knees begging for his life. I wish I could have but I would have went to prison."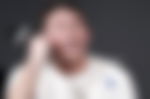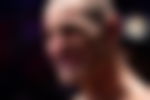 Sean Strickland is a great mixed martial artist and has an impressive record of 23 wins and 3 losses. But with his bizarre talks, he hasn't impress anyone lately. Rather, many fight fans are criticizing Strickland for his spoken words. Strickland is about to headline a UFC event therefore, a lot of eyes are set on the rising middleweight. So speaking something cruel, 'like killing a man' or 'shooting a man' will do no good for the promotions and his MMA career.
ADVERTISEMENT
Article continues below this ad
What do you make out of Strickland's story?