UFC Hall of Famer Rashad Evans Details How He Found the 'Desire to Compete Again' for Khabib Nurmagomedov's Eagle FC
Published 01/11/2022, 1:00 PM EST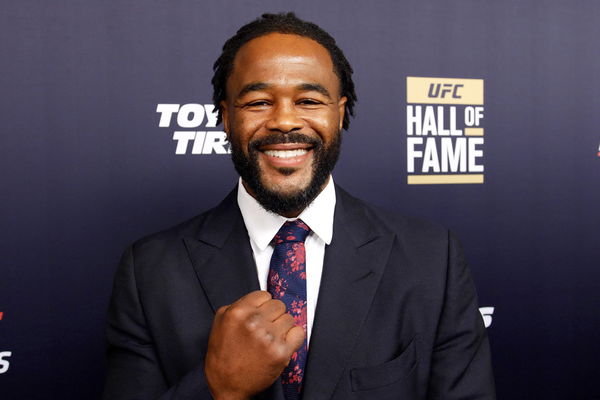 UFC legend Rashad Evans is a former champ and a crowd favorite. However, the fighter has not competed since 2018 and the UFC even inducted the 205-pounds king into its Hall Of Fame, class of 2019. Meanwhile, the legend is all set to make a comeback at Eagle FC 44.
The former UFC fighter is going to make his MMA comeback on 28th January at Khabib Nurmagomedov's Eagle Fighting Championship's first North American event, Eagle FC 44. Notably, the venue for the said event will be FLX Arena, Miami, Florida. Where 'Suga' will take on Gabriel Checco in a light heavyweight bout as the co-headliner of the event.
ADVERTISEMENT
Article continues below this ad
The UFC legend will come out of retirement after over three years, and he has something to say about his return. In a conversation with MMA Junkie, the veteran fighter revealed his motivation to take up his gloves once more for Khabib Nurmagomedov's Eagle FC.
"I've been trying to get myself into a fight for a while now. I've been just training with it for a while, having fun with it, and came to the point where I'm like, 'Maybe we'll get a few more in and see what happens.' I'm just excited. It's been a lot of fun to get back into it and to start to train again like old times," Evans said.
Will Rashad Evans fight again after Eagle FC 44? 
In the same conversation with MMA Junkie, when the hosts asked 'Suga' if he is going to continue fighting even after Eagle FC 44. The veteran replied with an answer that will certainly delight his fans.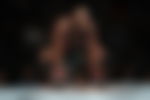 "It can definitely be more than one time. For sure it can be more than one time. But I'm 42 years old, so I just take my time–take it one fight at a time."
"When I got done from competing, I felt as if, like, I didn't really give everything that I could give. I kind of stopped not when it was my biggest choice to," Evans said.
"I more or less stopped based on just the emotion of how I was feeling at the time. I couldn't really figure things out on a certain level and I was like, 'I can't compete like this.' As soon as I did some soul-searching and just kind of figuring some things out with myself, I got the desire to compete again."
Khabib Nurmagomedov's Eagle FC 44 full fight card:
ADVERTISEMENT
Article continues below this ad
The fight card for Eagle FC 44 on January 28th, 2022 at FLX Arena, Miami, Florida, as reported by Sherdog.
Main Event, Tyrone Spong vs. Sergei Kharitonov (Heavyweight)
Co-Main event, Rashad Evans vs. Gabriel Checco (Light heavyweight)
Ray Borg vs. Cody Gibson (Bantamweight)
Renan Barao vs. Horacio Gutierrez (Bantamweight)
Ramazan Kuramagomedov vs. John Howard (Welterweight)
Miles Hunsinger vs Demarques Jackson (Welterweight)
Yorgan De Castro vs Shaun Asher (Heavyweight)
The promotion also signed Kevin Lee and Diego Sanchez into its fold and even created a new weight class (165-pounds) for the former. However, 'The Motown Phenom' won't be fighting on the January card.
ADVERTISEMENT
Article continues below this ad
WATCH THIS STORY- Five MMA Rising Prospects That Train Under Khabib Nurmagomedov
Are you excited about Eagle FC's first fight card? Tell us in the comments below.