UFC Legend Reveals Astonishing Ticket Prices for Conor McGregor vs. Floyd Mayweather Fight, Which Was 10X a Slap Fighter Receives in 2023
Published 01/24/2023, 6:15 PM EST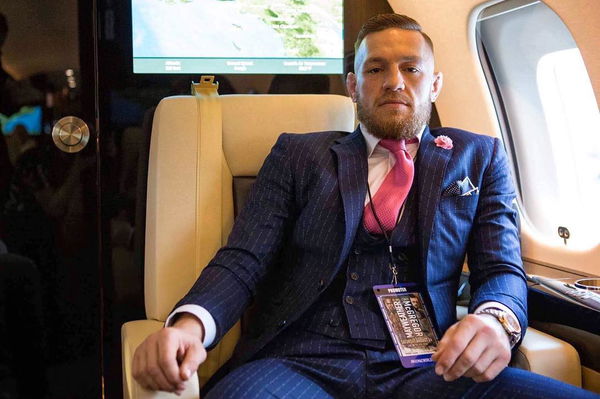 Fans may love to watch their favorite fighters battle it out in the UFC cage, but it's not always so simple. The ticket prices, in most cases for premium seats, are very high. Reselling websites have made matters worse as they add their own profits to the prices, making them skyrocket. Michael Bisping and Smith talked about the exorbitant prices of fight tickets. Anthony Smith took examples from the Conor McGregor vs Floyd Mayweather fight. He talked about his experience when he tried to buy tickets to the once-in-a-lifetime event.
Talking about tickets, Michael Bisping and Anthony Smith criticized the overpriced tickets. Bisping compared the football scene in England to the fighting scenes. He shared how English football was designed around the Working class. He appreciated the accessibility of the sport for the working class.
ADVERTISEMENT
Article continues below this ad
Smith recalls very expensive McGregor Vs Mayweather Tickets
Talking further about the Expensive tickets in fight events, Anthony Smith recalled, "I wanted to watch the uh the Conor Mayweather fight because I think I was in town uh and I remember thinking like man this is like a this is like a historical type of fight like not gonna see anything like this again like maybe I'll just buy a ticket.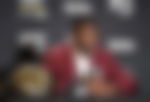 Sharing further about how expensive the tickets to the fight were, Smith said, "whatever it costs to just get in the door like I'll just buy a ticket somehow dude there were like 20 grand like you couldn't you could get like 20 grand for like a halfway decency like for a nosebleed seat they were like six thousand dollars so I was like f*** that no way.
ADVERTISEMENT
Article continues below this ad
It's noteworthy that the 20 grand ticket prices were 10 times what PowerSlap athletes get for winning a fight today.
Conor McGregor Vs Floyd Mayweather in numbers
'The Money Fight' was fought in 2017 between Conor McGregor and Floyd Mayweather. The fight raked in a total amount of $600 million. It sold 4.3 million US Pay per view and lasted for 10 rounds. The American undefeated champion took the fight in the tenth round against the Irish Mixed Martial Artist.
ADVERTISEMENT
Article continues below this ad
Gate Revenue from Ticket sales raked in $55 million at the T-Mobile Arena in Las Vegas. In the end, Mayweather reportedly earned around $300m in total from the fight, while McGregor earned around $100m. The fight was only second in terms of money to the Floyd Mayweather vs Manny Pacquiao data from the MGM Grand. Looking at these numbers, it looks quite possible that tickets may have sold for 20 grand each. Fans will hope to see slashed prices in the future. Let us know your take.
Watch This Story: Five Times Conor McGregor and Jose Aldo Showed they are Best Friends
Edited By: Debmallya Chakraborty