UFC Light Heavyweight Star Jamahal Hill's Losses in MMA
Published 01/21/2023, 10:33 AM EST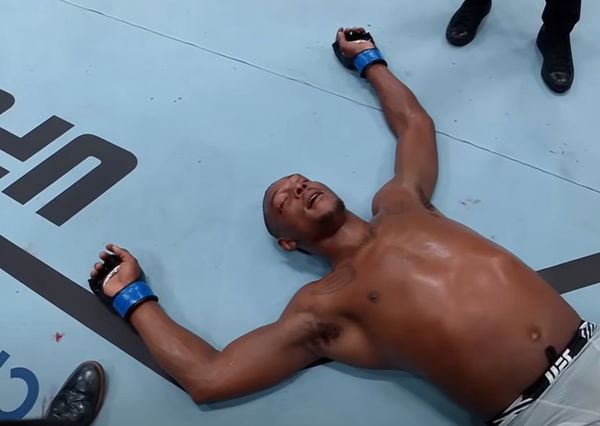 Jamahal Hill is indeed one of the toughest fighters in the UFC light heavyweight category. With an impressive record of 11-1-0, the southpaw fighter has taken over the universe of mixed martial arts. However, the one loss he suffered at the hands of Paul Craig is one that determined the warrior's strength and sportsmanship. His encounter with Craig at UFC 263 resulted in 'Sweet Dreams' breaking his left arm. Although the fighter had his arm flopping like rubber before the referee broke the fighters apart and concluded the match, the sportsmanship shown by the contenders was nothing less than commendable. Furthermore, the injury, even though gruesome, wasn't able to stop the fighter from returning to the Octagon and claiming wins after wins.
After getting his arm broken, the fighter decided to party with his former opponent right after UFC 263. Without a doubt, Hill showed the world what a true fight meant. Undeniably, the duo developed a friendship that many crave to have. However, the stats are on the verge of shifting for Hill as his fight against Glover Teixeira draws in closer.
ADVERTISEMENT
Article continues below this ad
Jamahal Hill's one and only defeat
Hill landed against Craig back in 2021. It was in fact a classic striker versus grappler match. While the two seemed to exchange jabs and kicks, the two were quick to take the fight to the ground. Within moments, 'Bearjew' had 'Sweet Dreams' in full guard.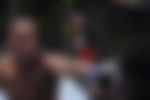 While Hill tried to escape the clutches of the Scottish fighter, he got his hands in Craig's trap. After a few moments of struggle, Craig had Hill's left arm in an armbar. Unfortunately, the two began rolling on the canvas while holding the armbar. Without a doubt, Hill's arm snapped.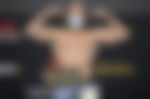 Surprisingly, the fight didn't end right away. Although Hill must have been in immense pain, he didn't tap out. He was taken under guard once again and Craig began smashing him. However, the commentators were faster in recognizing the broken arm than the referee. Finally, the match ended in the first round itself, with a win by technical knock-out awarded to the Scottish warrior.
Jamahal Hill against Glover Teixeira
ADVERTISEMENT
Article continues below this ad
The American mixed martial artist has accumulated three victories after his fight against 'Bearjew'. However, the world might see the warrior's fate turning over as he enters UFC 283. But only time has the power to decide the direction of the turn.
Hill is now pitted against Teixeira in UFC 283. Although the stats are about to change for the fighters, it doesn't change the fact that both of them have struggled hard to get to this stage.
ADVERTISEMENT
Article continues below this ad
What are your thoughts on Hill's defeat at UFC 263? Let us know in the comments down below.
Watch This Story: 5 TIMES UFC MADE YOU GO- WHAT THE F***!
Edited By: Shibu Immanuel