UFC Releases Former Flyweight Champion Nicco Montano Following Her Botched Weight Cut
Published 08/04/2021, 6:49 AM EDT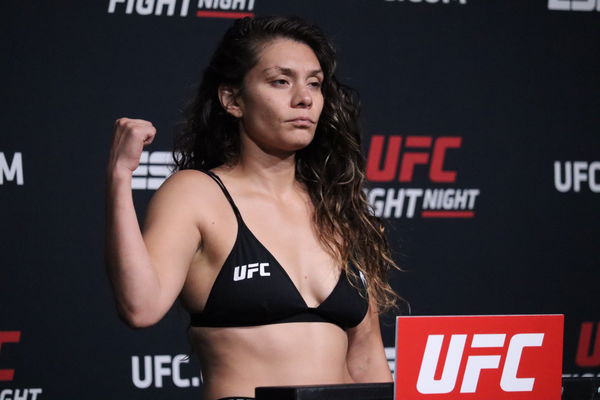 ---
---
Following a series of missed weight cuts and last-minute withdrawals, the UFC has parted ways with former UFC flyweight champion Nicco Montano. Slated to compete in a bantamweight bout against Wu Yanan this past weekend at UFC Vegas 33, Montano weighed in seven pounds over the weight limit. Considering the margin by which Montano missed weight, the UFC had no option but to cancel the bout.
ADVERTISEMENT
Article continues below this ad
A finalist in the 26th season of 'The Ultimate Fighter, Nicco Montano went on to become the inaugural flyweight champion of the promotion after defeating Roxanne Modafferi in 2017.
ADVERTISEMENT
Article continues below this ad
Fast forward to September 2018 and Montano was set to face Valentina Shevchenko for a title bout at UFC 228. However, complications with the weight cut led to Montano's hospitalization along with UFC stripping her of her title. 
The following year, Montano went up to bantamweight for a bout against Julianna Pena, only to lose a unanimous decision to 'The Venezuelan Vixen'. Ever since then, things have only gone downhill for the Las Vegas native. Montano has either postponed or canceled multiple bouts offered to her thanks to weight cut issues and personal problems. 
In an interview with UFC Arabia, this is what president Dana White had to say regarding Montano and her career in the UFC. 
"I don't know off the top of my head, but like over three or four of her fights have been canceled. I think that no matter what weight class you put her at, she seems to have a hard time making weight. This might not be the sport for her." 
Needless to say, Nicco Montano has had a rather tumultuous four-year run in the UFC, but this is certainly not the end of her fighting career.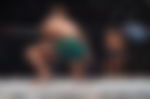 What's next for Nicco Montano? 
A former King of the Cage flyweight champion, Nicco Montano has all the pre-requisites to compete at the highest level. However, long gaps between fights and a consistent inability to make weight both at flyweight and bantamweight have now cost her a lucrative UFC contract.
With the sport of MMA growing at a rapid pace, fighters need to constantly evolve to stay ahead of the pack or risk losing their hard-earned spots.
ADVERTISEMENT
Article continues below this ad
Fortunately, only 32-years-old, Nicco Montano still has plenty of time to dial it all in and make a name for herself in the sport even if it isn't in the UFC. A free agent, Montano is likely to receive offers from several MMA organizations across the globe including Bellator and ONE Championship.
In conclusion, Nicco's release from the UFC serves as a reminder of the ever-increasing standards of UFC. Widely accepted as the premier MMA promotion, the UFC is constantly on the lookout for extremely skilled and marketable fighters. However, the promotion has also displayed a cutthroat mentality, repeatedly letting go of fighters who seem to be on a downward trajectory.
ADVERTISEMENT
Article continues below this ad
What do you think? Will we ever see Nicco Montano compete again? Let us know in the comments.
Watch This Story: 5 Things You Need to Know About UFC 265: Lewis vs. Gane