UFC Specialist Ariel Helwani Wins MMA Journalist of the Year for the Tenth Year in a Row
Published 12/27/2020, 4:55 AM EST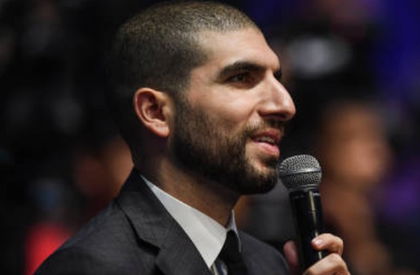 ---
---
Ariel Helwani has won MMA journalist of the year for the 10th consecutive year. Helwani is the lead MMA journalist of ESPN. He has been doing a tremendous job for over a decade now. He is the most well known MMA reporter in the world and has the accolades to justify that point of view.
ADVERTISEMENT
Article continues below this ad
ADVERTISEMENT
Article continues below this ad
In the video, Helwani showed his gratitude to all the fans who have voted for him to win the award. After a decade of winning the award straight, he acknowledges that it's been an honor on his part.
He also gave a shoutout to his fellow MMA journalists who were nominated alongside him. Helwani can be seen in the video with his 3 children.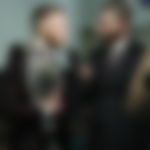 "Hello everyone, it's Ariel. These are my kids. That's Walter, that's Clair, and this is Oliver. We just wanted to thank everyone who voted for me for journalist of the year. 10 years in a row, that's an incredible thing.
"The first time you did so, none of these people were born. And now I have 3 kids. It's been quite the journey. Thank you to my colleagues at ESPN.
"Thank you to ESPN for allowing me to live my dream," Helwani started. He is no doubt happy to pursue his dream profession.
"Thank you to the fighters who are so great to cover and give us such great access, and are such a pleasure to talk to on a day-to-day basis," he added, thanking the fighters for allowing him to interview them on a daily basis.
Ariel Helwani's current show is one of the most popular among MMA fans
ADVERTISEMENT
Article continues below this ad
Among Ariel Helwani's activities for ESPN, what stands out is his tremendous show alongside former UFC 2-division champion, Daniel Cormier. The two of them give some delightful insight to the fans discussing current topics of the MMA world.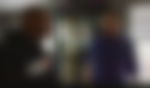 Helwani never fails to supply Cormier with his plethora of statistical knowledge of MMA. DC, being the legendary that fighter he is, gives an extremely detailed insight into fights that normal people can't see.
ADVERTISEMENT
Article continues below this ad
What do you make of Ariel Helwani winning the best MMA journalist award for a decade straight?