UFC Star Conor McGregor Called a "Zero" by a Very Familiar Enemy That He Can't Fight
Published 12/30/2022, 2:33 AM EST
By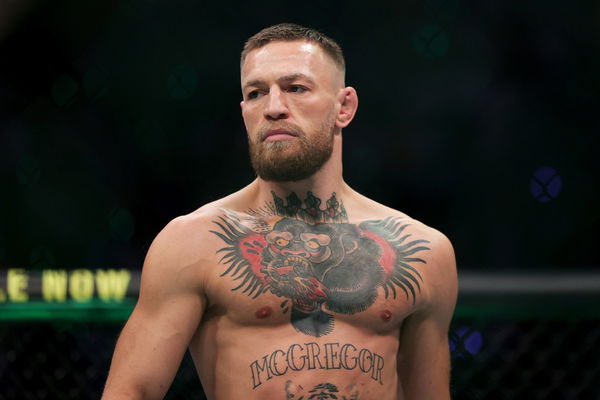 Twitter is up and running again for another possible war of words. Luckily for UFC fans, this time around, it has been started by Ali Abdelaziz. The infamous UFC manager targeted his most prominent enemy in his latest tweet. The targeted entity is none other than Conor McGregor. A user had tweeted, "Ali, your thoughts on @theNotoriousMMA," to which Abdelaziz had a controversial reply. McGregor's arch-nemesis simply used two words in his reply, "He zero".
ADVERTISEMENT
Article continues below this ad
After this tweet, the war already started in the comments between McGregor's fans and haters. The frustrating part for many social media users was that 'The Notorious' can't fight Abdelaziz.
Why can't Conor McGregor fight Ali Abdelaziz?
The manager tends to jump into fights along with the athletes he manages. That's exactly how his clashes with the Irishman started. Since McGregor and Abdelaziz are one of the longest-running nemeses in the UFC, one would expect them to fight it out. However, the problem is not a mere weight class to jump, but rather a whole different scenario. Ali Abdelaziz is not an active fighter, though he did compete in MMA earlier. Currently, all he does in the UFC business is manage fighters.
However, this does not stop the quarrel between 'The Notorious' and Abdelaziz. This supposed beef has been going on forever now. The repetitiveness has even made McGregor's fans fed up with the never-ending war.
Conor McGregor and Ali Abdelaziz's history
The Egyptian MMA manager has now been managing some of the biggest fighters in the business. This included former champion, Khabib Nurmagomedov.
ADVERTISEMENT
Article continues below this ad
Due to the direct competition, Abdelaziz didn't back off from trash-talking against 'The Notorious'. On the other hand, the UFC's PPV star does not take a step back from any type of fight. Consequently, the beef has been going on for ages!
Does this enmity benefit them?
Their online back-and-forth surely gets fans riled up. Additionally, the hatred also gives McGregor the opportunity to trash-talk more and helps Abdelaziz promote his fighters too.
ADVERTISEMENT
Article continues below this ad
Watch this story:- Joe Rogan cools beef with extraordinary human being Conor McGregor
Even though it is only likely possible in an alternate reality where these two fight in an octagon, deep inside their hearts, fans are still waiting for that fantasy to come to life out of thin air.