UFC Star Conor McGregor Will Retire From MMA if Not for These Three Things Claimed Coach Kavanagh Before He Turned 34
Published 12/29/2022, 10:40 AM EST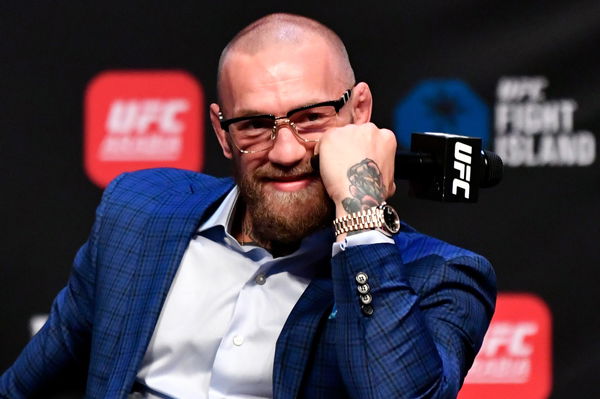 Conor McGregor is a name that needs no introduction to MMA fans. The 33-year-old has achieved a few indomitable feats inside of the Octagon which catapulted him to the star we know today. But, the past few years haven't been very eventful for McGregor. Since his debut in the boxing ring against Floyd Mayweather in 2017, McGregor has fought only 4 bouts in the UFC and got defeated in 3 of them. His last bout against the noted UFC Lightweight, Dustin 'The Diamond' Poirier at UFC 264, ended with him breaking his left shinbone. 'Mystic Mac' got sidelined from the Octagon for an unprecedented amount of time due to this injury.
However, 'The Notorious' didn't sustain any other major injuries in the fight. His long-time coach, John Kavanagh, talked to 'The Irish Mirror' in a June 2022 interview and described how his body was ready for a fight, but it was just the injured foot that had kept him out of action.
John Kavanagh and Conor McGregor didn't think about stopping anytime soon
ADVERTISEMENT
Article continues below this ad
In his interview with 'The Irish Mirror', Kavanagh stated that McGregor's "body's well able for it, he's obviously hurt his leg in that last contest. But besides that he has very little wear and tear on him".
He also stated the key factors which would propel him and McGregor to keep coming back inside the Octagon. Kavanagh said, "As long as it's fun, enjoyable and safe, we'll keep going". 
Viewers of the UFC 264 main event would probably agree with Kavanagh. McGregor's body displayed minimal signs of damage, apart from a few bloodstains over his mouth and left ear. With McGregor's tibia repaired with a titanium rod induction; Kavanagh laid stress on the fact that once McGregor is back to his 100%, they will return to the Octagon and continue until they have any further issues.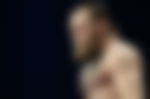 John Kavanagh also revealed a shocking fact about McGregor's dedication to training right after his recovery period.
He said, "But when it comes to day-to-day training, he's missed a handful of days in the last year. He's not lost a step in his time away."
John Kavanagh tried to answer the million-dollar question about McGregor
There will be hardly any doubts about the million-dollar question related to McGregor currently. Fans have been awaiting his return for more than a year now; due to which Kavanagh was also asked the same question. Kavanagh stated, "When will he be back? Well, there's your million-dollar question."
ADVERTISEMENT
Article continues below this ad
McGregor's coach had hinted that 'Mystic Mac' won't probably be back before 2023. He mentioned, "I don't know, I'd love to see him before the end of the year".
But Kavanagh also put out the reality, saying, "Is that possible? Step one, let's get back into the gym, let's get back moving around with MMA sparring partners doing MMA drills, at the minute he's doing stability work, strength and conditioning, non-fighting related stuff."
Watch this Story – Conor McGregor beefs with Nate Diaz, Dustin Poirier, Joe Rogan and Tony Ferguson on the same day 
ADVERTISEMENT
Article continues below this ad
However, the 'SBG Ireland's prime instructor' also revealed his plan to get McGregor back inside the Octagon as soon as possible, stating, "But as soon as we can get that going again and just get that rhythm, and timing, I don't think it will take a huge amount of time to get him from that to competition."
2022 is about to end in a couple of days. Will 2023 finally be the wish-fulfilling year for the MMA fans who are eager to see 'The Notorious' back inside the Octagon?
Edited By: Vineet Nandwana