'Unfortunately I Deviated From Game Plan'- Stipe Miocic Releases Statement After UFC 260 Loss
Published 03/29/2021, 2:52 PM EDT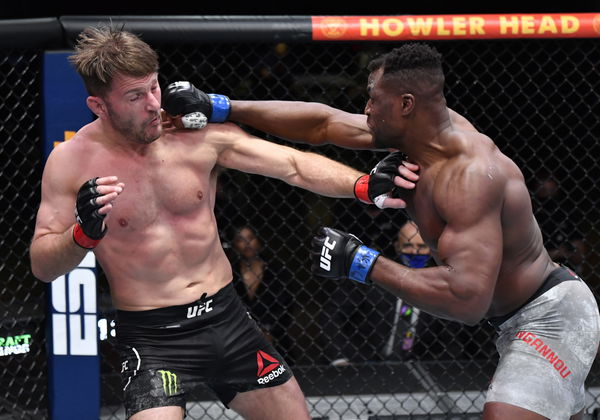 ---
---
Stipe Miocic vs Francis Ngannou was the main-event of UFC 260. This was a fight that was highly anticipated and promised to be a grand affair.
ADVERTISEMENT
Article continues below this ad
Ngannou and Miocic were fighting after 3 years, and this rematch was a grand event for both the fighters. Miocic wanted to defend his title one more time while Ngannou wanted to become the first African to win the UFC Heavyweight title.
Ngannou won the rematch and became the World Heavyweight Champion after he defeated Miocic in the 2nd round of the fight.
ADVERTISEMENT
Article continues below this ad
What Stipe Miocic said after the loss
After the fight, fans from all over the world commented on the same. Critics, media, and even Ngannou talked about the fight.
Miocic, on the other hand, had still not spoken about the fight; however, Miocic took to social media in a bid to break his silence about the same.
He wrote, "Unfortunately, I deviated from game plan. I felt great coming into the second round, I saw it was beginning to go as planned."
Miocic talked about how he thought everything was going according to his plan, but he messed it up. Miocic said, "First and foremost, I'm ok. I know that fall wasn't my most graceful fall, but I was unconscious, so it happens."
Stipe talked about what he thought about the fight and if he thinks he should have changed something. "You can't dwell on what you should have done better, but you can learn and improve from it and come back more prepared next time."
What now for Miocic?
Miocic congratulated Ngannou on the victory and talked about how it was his night, "Lastly, I'd like to congratulate @francisngannou and his team on a well earned victory. Saturday night was your night, enjoy your victory!"
ADVERTISEMENT
Article continues below this ad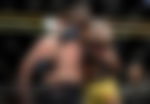 The former champ has taken some down time and will spend the coming few months with his family as he prepares to welcome his son into the world.
Although Miocic lost this fight against Ngannou, he took the loss well and gracefully congratulated Ngannou. Miocic might have lost this time, but the prospect of a trilogy fight between Ngannou and Miocic is certainly on the cards.
ADVERTISEMENT
Article continues below this ad
The Miocic vs Ngannou fights have been great, and if the 3rd fight ever happens, it would be a great watch for all MMA fans.