"Usman Would Be Better Served if He Took a Vow of Silence": Kamaru Usman's Statement Against African Born Fighter Receives Severe Backlash Ahead of UFC 286
Published 03/16/2023, 5:31 AM EDT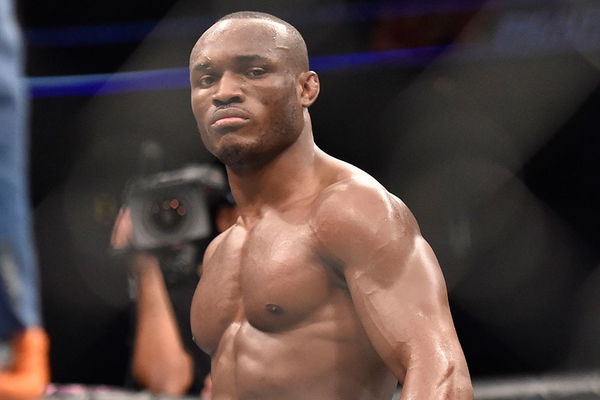 In the world of mixed martial arts, trash-talking and personal shots are commonplace. Fighters often use these tactics to hype up a fight and get under their opponent's skin. However, it can also lead to hurtful and divisive statements that can leave a lasting impact. Recently, Dricus Du Plessis made some comments about African-born fighters that sparked a response from Kamaru Usman.
Du Plessis claimed that the UFC belt has never gone to Africa and that he would be the one to take it to the African land, making him the true African fighter. He also took shots at former champions, Israel Adesanya and Kamaru Usman, by stating that they do not live in Africa. These statements were not well received by Usman, who replied to them recently.
Kamaru Usman replying to Dricus Du Plessis
ADVERTISEMENT
Article continues below this ad
Usman replied by saying that just because Du Plessis was raised in South Africa, it doesn't automatically make him African. Usman went on to caution Du Plessis to be more mindful of his words, as he believed that the younger fighter was simply trying to appeal to fans by making such statements.
Usman's statement reached fans on Reddit who shared their reactions to the same.
"Just because you went over to South Africa and you were raised there, that doesn't make you African. Try to be a little bit more careful of what you are saying and how you are saying," Usman said. He also mentioned that he had trained with Du Plessis before and believed that the comments may have been made in the heat of the moment. Here is how fans reacted to it –
One fan mentioned – "Usman would be better served if he took a vow of silence"
Another one wrote – "So if we follow Usman's logic he's saying Leon Edwards isn't English, right?"
One commented – "So is Kamaru going to say he isn't American because he was raised from eight onwards in America."
Another one took a sarcastic dig at Usman – "Usman tried to represent the US in wrestling. He must not be African either."
One did not hold back and said – "Usman is dumb af"
"Actually, Snoozeman, it does make him African… Leon Scott kicked him harder than I thought…"
Usman is so annoying. He tries to be so profound and scary but just comes off really corny and obnoxious."
Kamaru Usman's origins
ADVERTISEMENT
Article continues below this ad
Usman himself was born in Nigeria. He moved to the United States when he was young. However, he has always been proud of his African heritage and has spoken publicly about the importance of his Nigerian roots in shaping who he is today.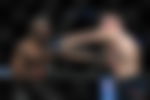 Usman's journey to becoming the UFC welterweight champion is a testament to his resilience and determination. Despite the fact that he lost the title to Leon Edwards, fans still count him in the list of the most dominant UFC fighters.
ADVERTISEMENT
Article continues below this ad
Watch This Story – Conor McGregor Lawsuit Dropped
Fans are excited to see what transpires from this verbal exchange. Although Dricus Du Plessis has not replied to Usman's comments, the MMA world is eager to see where this one goes.